Watch The Trailer For 2014 Palme d'Or Winner 'Winter Sleep'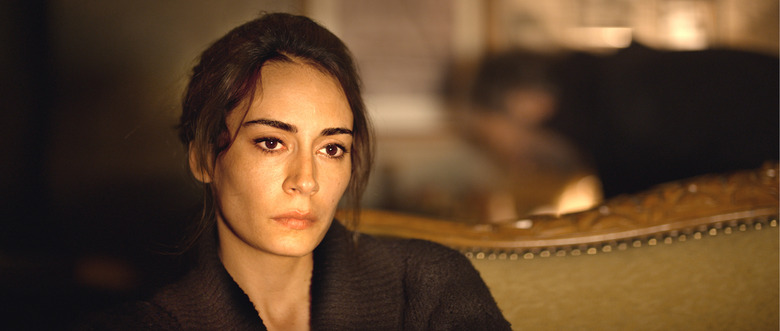 The Cannes prizes were handed out over the weekend, and the top award, the Palme d'Or, went to Winter Sleep, from Turkish filmmaker Nuri Bilge Ceylan. The film is The director has visited Cannes many times before — in fact, his last five films have all taken prizes at the festival. (2003's Distant  and 2011's Once Upon a Time in Anatolia both won the Grand Jury Prize; 2006's Climates was awarded the FIPRESCI Prize; 2008's Three Monkeys won Best Director.) While we don't have a US trailer for the new film at this point, you can check out the first French Winter Sleep trailer below, and you'll get a good taste of the film's gorgeous imagery. 
This trailer is in Turkic, with French subtitles. But while that will leave the dialogue inaccessible to many, you'll still be able to get more than enough of the right idea about the film based on the visuals alone. But here's a synopsis to prep you for the journey:
Aydin, a former actor, runs a small hotel in central Anatolia with his young wife Nihal with whom he has a stormy relationship and his sister Necla who is suffering from her recent divorce. In winter as the snow begins to fall, the hotel turns into a shelter but also an inescapable place that fuels their animosities...
Cannes jury president Jane Campion (The Piano, Top of the Lake) explained her awe of the film:
[Winter Sleep] had such a beautiful rhythm and it took me in. I could have stayed there for another couple hours. It was masterful... The real gift of the film is how honest it is. It's ruthless. If I had the guts to be as honest as [Ceylan], I'd be proud of myself.
Here also is a featurette about the shooting of the film, produced by Sony to advertise the camera used to make the movie. Here you'll get some behind the scenes looks, and a few statements from Ceylan himself.
Finally, here are two posters for the film, one of which is a gorgeous painted image: