'X-Men: Apocalypse' Will "Certainly" Feature Original Cast Members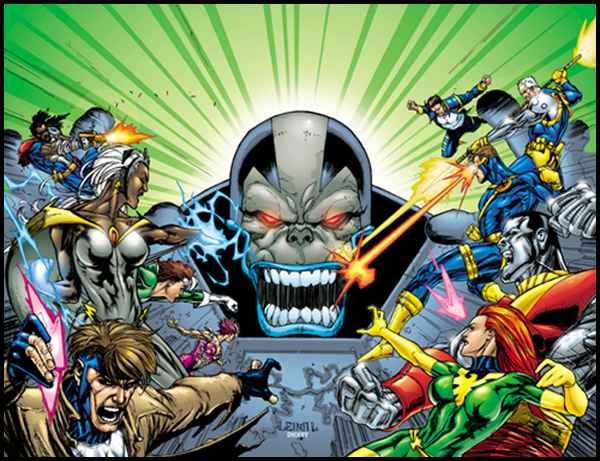 From the beginning, we've heard that X-Men: Apocalypse would be all about the First Class cast. But apparently, the filmmakers are still saving some room for the original X-Men.
In a new interview, writer Simon Kinberg confirmed that the classic cast would "certainly" be involved, albeit in supporting roles. Previously, only Hugh Jackman was expected to return. Hit the jump to read Kinberg's comments.
Kinberg gave an unambiguous answer when The Daily Beast asked him about the cast of X-Men: Apocalypse. "It will focus primarily on the First Class cast, but it will certainly have some of the original cast involved, too," he responded. In contrast, here's what Kinberg said about the X-Men: Apocalypse cast back in December.
[Apocalypse] really follows the 'First Class' cast. Meaning it is a sequel that will feature McAvoy, Fassbender, Jennifer Lawrence, Nic Hoult and that cast. It is not a sequel that would necessarily feature Ian, Patrick, Halle and the original cast. It would take place roughly between the past of 'Days of Future Past' and when 'X-Men' first started.
"Not necessarily" isn't a flat-out "no," but it's pretty close. But that was before X-Men: Days of Future Past raked in $90 million on opening weekend and earned some of the best reviews of the franchise by bringing the old and new casts together.
Kinberg doesn't say which of the old X-Men stars he hopes to bring back, but he should have a lot of flexibility on that front. The events of X-Men: Days of Future Past actually (spoiler alert!) brought back some of the characters that had died in the original trilogy by altering the timeline.
Moreover, the Age of Apocalypse storyline from the comics involves time travel and alternate universes. Assuming the filmmakers plan to go that route, it shouldn't be too difficult to work in an excuse to bring back some of the classic X-Men, at least for cameos.
In addition to the First Class team, X-Men: Apocalypse is also expected to feature appearances by Nightcrawler and Gambit. Channing Tatum is expected to play the latter. There's no word yet on who'll play the former (although he was portrayed by Alan Cumming in X2).
X-Men: Apocalypse opens May 27, 2016.