'Ant-Man' Loses Edgar Wright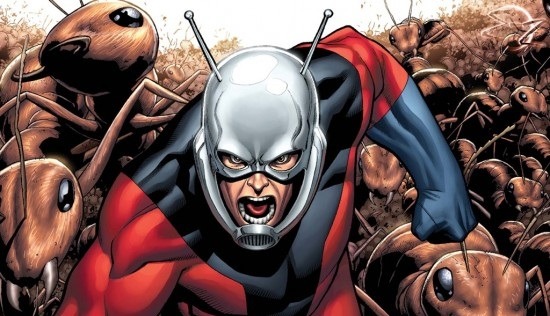 Ant-Man is getting new director. Edgar Wright has just dropped out of the Marvel movie, owing to "differences in their vision of the film." Paul Rudd is still leading the cast of the superhero film, which also stars Michael Douglas and Evangeline Lilly. More details after the jump.
Marvel and Edgar Wright jointly announced today that the studio and director have parted ways on ANT-MAN due to differences in their vision of the film. The decision to move on is amicable and does not impact the release date on July 17, 2015. A new director will be announced shortly."
According to Variety, Wright's replacement has already been chosen but the studio has yet to give a name. (Update: Variety later clarified that a new director is not yet in talks, though Marvel is quickly going through the process of a director search.)
Wright has been attached to direct Ant-Man since about 2006 — way before the Marvel Cinematic Universe was even a thing. He's also the one who wrote the script, with Joe Cornish. With casting and a release date in place, Ant-Man was finally supposed to begin shooting this spring. Wright's exit is a very last-minute development.
It's also a worrying one. While we don't know the specifics of the circumstances that led to Wright's departure, the issues must be pretty severe if they've led Wright to drop a project he's been prepping for years.
There's no doubt Wright's presence will still be felt on the final film. Marvel doesn't have time to rebuild the film from the ground up if it wants to hit that summer 2016 release date, so whoever takes over the gig will be building off of work he's already done.
But Wright's distinctive style had the potential to make Ant-Man one of the more unusual entries in the greater Marvel franchise. It's disappointing to hear that he'll no longer get to put his unique stamp on the Marvel cinematic universe.