Netflix In Talks For 'Wet Hot American Summer' TV Show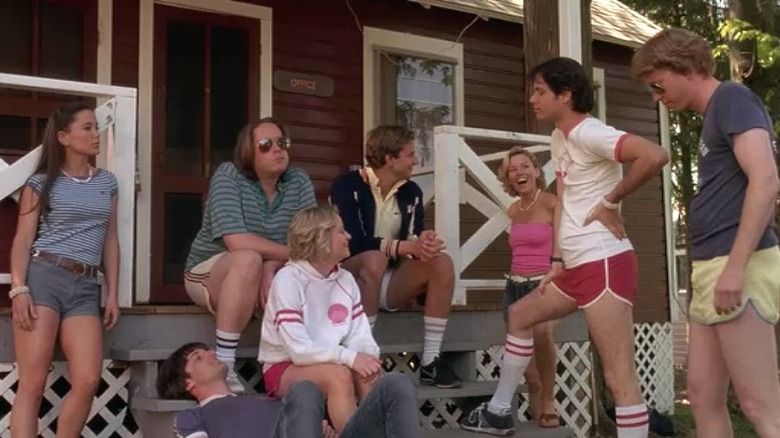 For years, director David Wain and many of the actors involved in his film Wet Hot American Summer have talked about a sequel. The original film, which featured an incredible roster of then-up and coming talent as counselors at summer camp, even ends with a joke that sets up a sequel, in which the counselors would reunite years after the end of the film. Several original cast members, however, such as Bradley Cooper and Elizabeth Banks, now command more money per film than the entire budget of Wet Hot American Summer, and Universal has been totally disinterested in financing another film. But what about a Wet Hot American Summer TV show?
Now there is talk of a TV show on Netflix. It would not be a sequel, but a ten-episode version of the prequel story that the creators have discussed on occasion over the last couple years. 
Variety reports that David Wain and Michael Showalter would be exec producers, and the show would ideally "reunite many of the original cast members who would play high-school-age characters despite the fact many of the actors are currently in their 40s." Universal Pictures may or may not be involved, but the trade says that the show would happen either way.
Bringing together that cast, which in addition to Cooper, Banks, and Showalter included Paul Rudd, Amy Poeher, Ken Marino, Molly Shannon, Christopher Meloni,  Janeane Garofalo, David Hyde Pierce, Michael Ian Black, and Joe Lo Truglio, would be a tall order. But it sounds like this production is taking cues from the fourth Arrested Development season, and will only have a few of those people together at any one time.
The prequel idea started coming up a couple years ago; in December 2012 Showalter talked about the idea of doing a prequel that was set a few months to a year before the events of the original film, and just embracing (or in many ways ignoring) the fact that the cast would now all be in their 40s. Later that month Wain said, "Seriously, we're doing it. I know everyone wants to know. I'm flattered and thrilled, but the creative process has its own time schedule."