/Film Interview: Hugh Jackman Talks 'X-Men: Days Of Future Past', Plus Peter Dinklage And Lauren Shuler Donner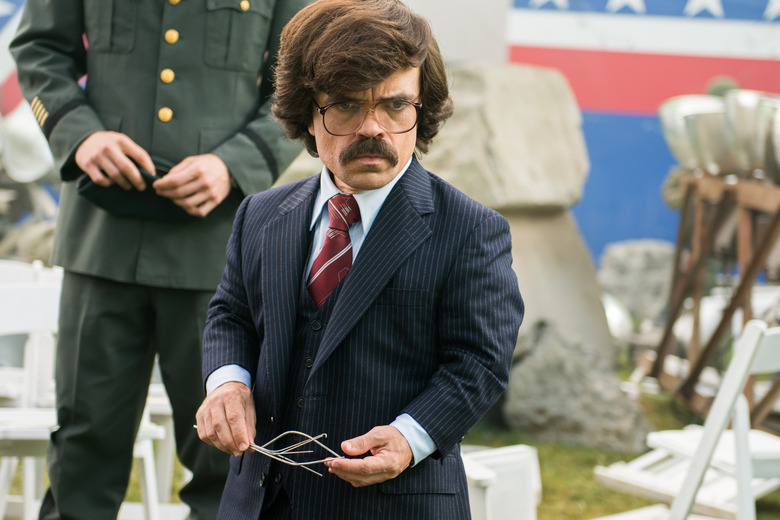 When an Aussie unknown named Hugh Jackman was cast as Wolverine back in the late '90s, it was doubtful that anyone would've predicted he'd still be playing the nearly ageless mutant a decade and a half later. For that matter, some would not likely have guessed that the X-Men franchise itself would last this long. But seven films later, both the series and its star are still going strong.
Which isn't to say there haven't been some changes. Fox's X-Men universe has expanded over the years to include more heroes, more villains, and more versions of already established characters. One of the most exciting additions in the new X-Men: Days of Future Past is Peter Dinklage's Bolivar Trask, a scientist obsessed with mutants — and the threat they pose to humanity.
At a recent X-Men: Days of Future Past junket in New York City, I took the opportunity to sit down with Jackman, the series' longest-running hero, and Dinklage, its newest villain — as well as Lauren Shuler Donner and Hutch Parker, the producers who've made it all happen. Watch the video interviews after the jump.
I also caught a few minutes with Dinklage, which we used to discuss how he ended up in the movie, what exactly Trask has against mutants, and the big differences between Bolivar Trask and Game of Thrones' Tyrion Lannister.
Finally, Shuler Donner and Parker spent a bit of time explaining how X-Men: Days of Future Past came to be, how the comic book movie landscape has changed, and when exactly we might see those X-Men spinoffs they keep teasing.