LOL: 'Star Wars' Spin Off Writer Gary Whitta Goes On Hilarious Rant About Disney's Jedi Training Academy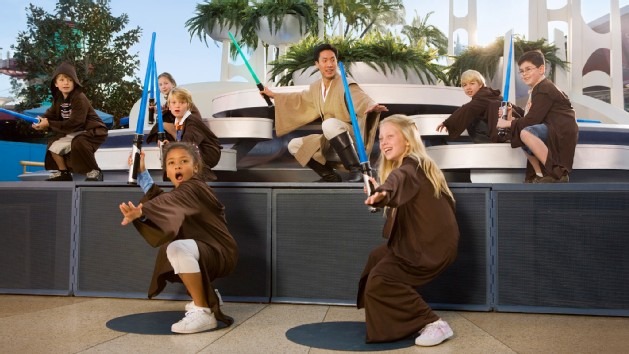 Long before Disney bought Star Wars or Gary Whitta was writing a Star Wars movie, the two things came together in a very odd way. On YouTube, there's a clip of Whitta, who wrote The Book of Eli and After Earth, on the Tested.com "this is only a test" Podcast back in 2011 geeking out about Star Wars. He talks about how he would love to do Disney's Jedi Training Academy (above), but gets mad that it's only for kids. It's a super funny clip and extremely timely considering Thursdays massive news regarding he and Gareth Edwards making a Star Wars stand alone movie. Check it out below.
Here's the Gary Whitta Star Wars clip from podcast on March 9, 2011. The language isn't safe for work.
Gary Whitta Star Wars Jedi Academy Rant