Warner Bros. May Sell Off Ryan Gosling's Critically-Blasted 'Lost River'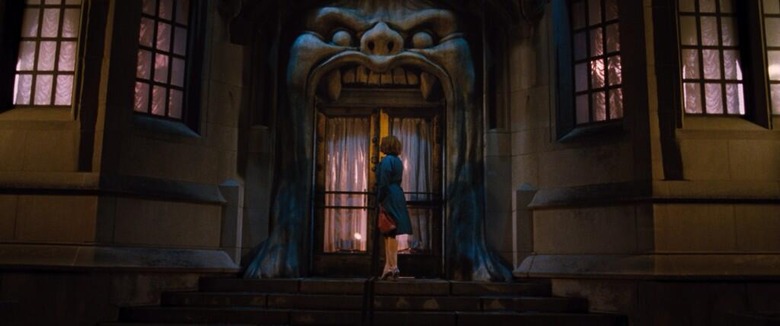 A year ago, Ryan Gosling embarked upon an adventure, directing his first feature. And given his stunning online popularity and frequent choice of intense collaborators, the film was instantly a thing of interest. So it was interesting that Warner Bros. ponied up a few million for domestic distribution rights. Despite having a relationship with Gosling through films such as Gangster Squad and Crazy, Stupid, Love, this never sounded like the sort of film WB tends to release. Fast-forward to this week, then, and the movie, Lost River, made its Cannes debut to intensely bad press.
Now, Warner Bros. is reportedly having meetings with smaller indie distributors, with the idea of passing off Lost River to a new home.
Deadline says the "studio [is] now is chatting with specialty distributors about the possibility of one of them acquiring and releasing the film."
It's easy to look at the Cannes reviews, which range from mixed to very negative, and assume that WB doesn't want anything at all to do with the movie. Is there a way this could be a good thing? Deadline tries to spin it as such. And in the days of Warner Independent, perhaps that sub-label could have taken over the movie.
But WB isn't a company that is going to do well pushing a movie that is any smaller than, say, Her, unless there is a really specific genre angle. Had Gosling made an outright horror film, this situation might be different. (Although then it would probably just go to New Line.) Presumably WB had some idea of what it was buying, though, which makes us wonder what was even going on when the deal was made.
Regardless, bad reviews out of Cannes aren't good, but this situation could end up working out OK for the film in the end. It was never going to be a mainstream hit, and perhaps a sale to a smaller label will help it get more attention than it would with Warners. We'll watch the film either way.