'Life Itself' Trailer: Check Out The Roger Ebert Documentary By Steve James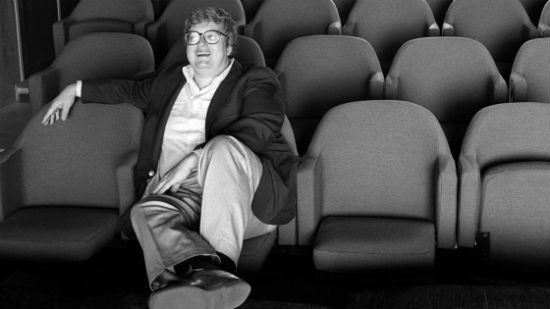 "A vast, entertaining and thought-provoking look at Roger Ebert the man and icon." That's how I described Steve James' documentary Life Itself when it premiered at the Sundance Film Festival. Now you can see some of that film for yourself.
Based on Ebert's autobiography of the same name, the documentary tells Ebert's life story via the framework of our own love of the movies. James, who is best known for Hoop Dreams, takes great care to specifically illustrate not only how Ebert changed the face of film criticism, but how he helped us all discover our own passion for the movies.
Magnolia picked up the film out of the festival and is bringing it to theaters and on demand on July 4. Now, the first Life Itself trailer has been released. Check it out.
Head to Apple to see the Life Itself trailer in HD. Here's an embed.
Having seen the movie, I legitimately can say this trailer doesn't lie. The film is a must seen for film fans. You can read much much more about the film here in my review and here in my in depth interview with James about the movie. Here's a quick excerpt:
/Film: When Steven Zaillian brought you [Ebert's memoir, Life Itself], what was it that made you think, 'This is my next project?' 
Steve James: It was when I read the memoir. I hadn't read the memoir [yet]. I was just blown away by the book, the writing, but also his life story. I mean, that was the thing I didn't know. I admired Roger greatly as a critic and I learned so much from him from watching the show and reading his reviews in Chicago. But that wouldn't have been enough for me to wanna make a film on him. It was when I saw the sort of arc of his journey from Central Illinois to the big city and falling in with the newspaper guys and drinking and the adventures, Beyond the Valley of the Dolls. All of the things he did that were apart from how we know him best. Then, of course, the ultimate love affair of his life. To find Chaz at the age of 50 and the ways in which she changed him and sustained him. I mean, it's like a great story and an important story.
Life Itself opens July 4.