Steven Soderbergh Will Still Be Involved With 'Magic Mike XXL'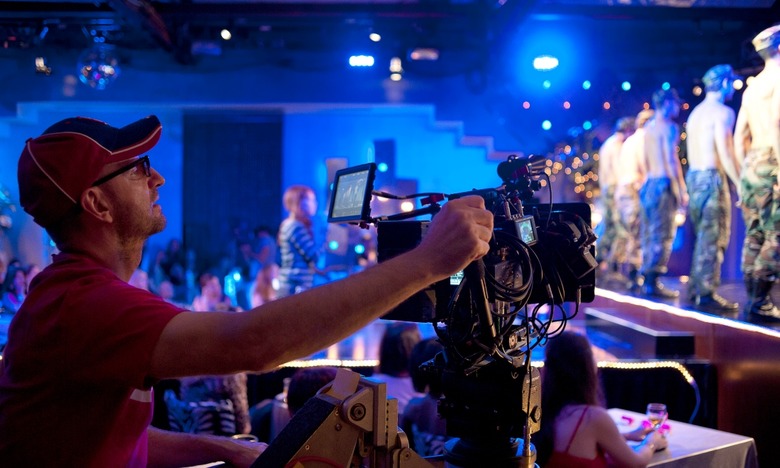 It was established some time ago that Steven Soderbergh would not be directing Magic Mike XXL. After lots of rumor and speculation, it was announced earlier this spring that Soderbergh's longtime first assistant director Gregory Jacobs would be taking over the reins instead.
But that doesn't mean Soderbergh isn't involved. To the contrary, he sounds about as involved as he could possibly be without actually directing the thing himself. Hit the jump to find out just what Soderbergh will be doing on the stripper sequel.
It's super complicated, in my opinion, why he wanted to stop doing film. I lobbied probably harder than anybody else—we had many, many nights of heated debate. I was, 'I don't fucking get it! Why?' And he's like, 'I don't need it.'
Instead, Soderbergh will serve as the camera operator, the director of photography, and the film editor on Magic Mike XXL. His fingerprints will still be all over the film, even if his name isn't the one that follows the "directed by" credit.
Soderbergh explained his decision: "I want to be there, but I don't want to be the director. I want to be a part of it. I want to be in the band, but I just don't want to be the frontman this time."
Soderbergh officially retired from directing movies last year, with Side Effects as his last theatrical feature. (The HBO film Behind the Candelabra followed shortly after.) But he's been busy as ever since then. He's spent time directing the Cinemax TV series The Knick, cutting together the two versions of Psycho, and directing a stage play starring Chloë Grace Moret, among other things.Magic Mike XXL opens July 3, 2015.