Watch A Video Essay On The Invisible Style Of Steven Spielberg's Long Takes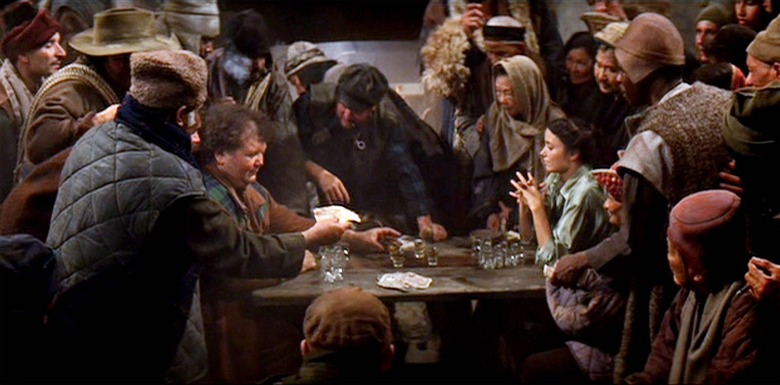 The long take is a celebrated aspect of filmmaking; we love the long take because it combines showmanship, storytelling, and technical skill. Some filmmakers use long takes audaciously, while others use them as a way to immerse the viewer in the action of a scene. Another aspect of filmmaking technique that was once prized in Hollywood and is now rarely discussed with respect to modern filmmakers is invisible style. That's an element of classical Hollywood filmmaking that wants audiences to notice the story, rather than the way it is being told.
It takes great skill to employ the long take invisibly. Steven Spielberg isn't a filmmaker who often lands on lists of "the best long takes." While he employs them often, he doesn't go for the five to eight-minute approach. His long takes tend to be limited to a couple minutes. They are skillful constructions that get a lot of story across and save time by reducing camera setups.
Think about the drinking game scene in Raiders of the Lost Ark — it's one long take, but it's a take that emulates a familiar editing style. The take doesn't call attention to itself as a technical achievement; it's a piece of invisible style that prioritizes story. Below, check out a set of videos that examine Spielberg's skillful and unobtrusive use of the long take.
[No Film School via The Playlist]