Sequel Bits: 'Bond 24', 'Transformers 4', 'Sin City 2', 'Frozen 2'
This Sequel Bits covers everything from the family-friendly sweetness of How to Train Your Dragon 2 to the gritty, grown-up delights of Sin City: A Dame to Kill For. After the jump:
CBS isn't interested in How I Met Your Dad
Wesley Snipes is game for White Men Can't Jump 2
Kristen Bell would absolutely do another Frozen
Octavia Spencer gets on board for Insurgent
Bond 24 will feature a Scandinavian Bond girl
Grimlock gets a Transformers: Age of Extinction banner
Get a taste of Sin City: A Dame to Kill For in GIF form
Watch another cute clip from How to Train Your Dragon 2
The move comes after producers declined to re-tool the pilot, as requested by network execs. There's still a chance that the show will wind up at another network, but as of now there's nothing concrete. [Variety]
It's been over two decades since White Men Can't Jump was released (yes, you're that old), but Wesley Snipes' enthusiasm for the movie hasn't waned. At a recent event, he revealed that he'd be totally up for a sequel.
Yeah, man, yeah, man! Come on, Woody [Harrelson], let's do it! Actually, they've been trying to get us to do something like that for awhile. We just have to figure out the script now. But me and Woody would team up again.
As far as we know, there's no actual sequel in the works just yet. But now we know who to call if someone wants to get one going. [Total Film]
In somewhat more realistic sequel news, Kristen Bell says she'd be down for a second Frozen. While she claims to have no idea what Anna would be up to after the events of the first one, she asserts that "if [the filmmakers] write it, I will voice it. Happily."
She'd also be open to reprising the role for Broadway.
I would also love to play Elsa on Broadway. Just kidding, I'd play Anna. No, absolutely. I would love to. I talked about that with Josh [Gad] and Jonathan [Groff] as well. And how it would be so fun. I certainly hope that they create a show that allows us to play our parts, because they're in a position where all five leads are Broadway alums. That's really special, and I know that we would all do it. It would be really fun.
Meanwhile, should another Veronica Mars movie get rolling, Bell has some ideas about what — or rather whom — she'd like to see again. "Maybe let's get a little Deputy Leo [Max Greenfield] up in there, you know?" she suggested.
And yes, LoVe shippers, she thinks happiness could be in the cards for Logan and Veronica. "I think there is always the possibility that a bad boy could reform," she said. "So yes, I do think there's a possibility [for Logan and Veronica] to be married with kids — happily." [Buzzsugar]
Octavia Spencer is jumping on the dystopian YA adaptation with Insurgent, the sequel to this spring's Divergent. She'll play Johanna, leader of the peace-loving Amity faction.
Spencer is one of the first bits of new casting for Insurgent. Shailene Woodley, Theo James, Kate Winslet, and others are set to reprise their roles from the last installment. Robert Schwentke is directing the film, which opens March 20, 2015. [THR]
James Bond being who he is, of course he's getting some new lady friends in Bond 24. A new report indicates that although the lead Bond girl will be a British woman, there's also room for a Scandinavian beauty "with a troubled past who will serve as a brief love interest for Bond."
Eight actresses are said to be in contention for the latter role, including Synnove Macody Lund, Birgitte Hjort Sorensen, Ingrid Bolso Berdal, Disa Östrand, and Ida Engvoll. Bond 24 is being directed by Sam Mendes and will once again star Daniel Craig. It opens November 6, 2015 in the U.S. [MI6 HQ]
Grimlock may be new to the big-screen Transformers franchise, but he's already big enough to get his own banner. See him roar below.
Directed by Michael Bay, Transformers: Age of Extinction opens June 27. [Digital Spy]
When the first Sin City came out in 2005, animated GIFs weren't really a thing the way they are now. But the sequel, Sin City: A Dame to Kill For, is getting with the times. Check out these stylish snippets featuring Jessica Alba and Josh Brolin.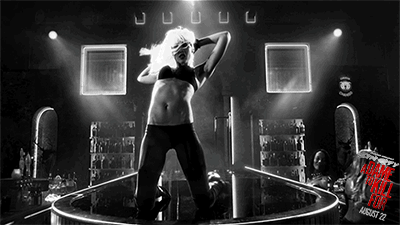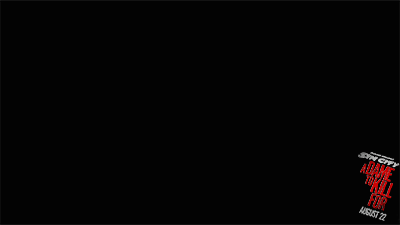 Sin City: A Dame to Kill For drops August 22. [Moviefone]
Hiccup (Jay Baruchel) may be handsomer, more respected, and more mature in How to Train Your Dragon 2, but he's still got some nagging insecurities and uncertainties. Good thing he's got a devoted friend in Astrid (America Ferrera) to help him sort through them.
How to Train Your Dragon 2 premieres June 13. [DreamWorks TV]