Ridley Scott Directing Matt Damon In 'The Martian'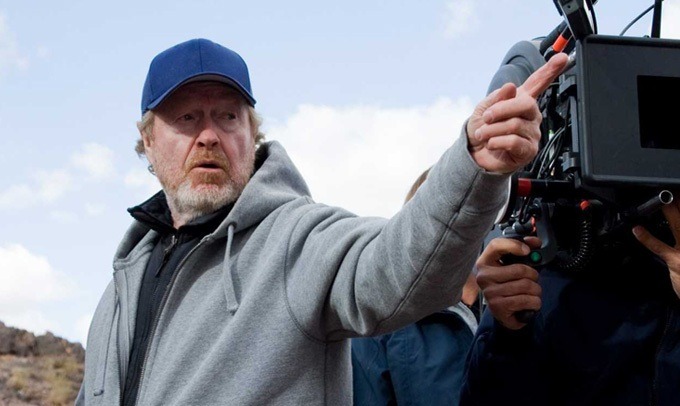 We may receive a commission on purchases made from links.
Ridley Scott is going back to space, and not only with Prometheus 2. The producer/director is now set to direct The Martian, which is described as "an outer space adventure project" that is "in the vein of Cast Away and Apollo 13." While those films starred Tom Hanks, this film will have Matt Damon in the lead role — and, in fact, the title role. Get more details on Ridley Scott's The Martian below.THR reports that Scott has taken over where former director Drew Goddard left off. Goddard is pretty busy now with two different superhero projects, as he's writing and directing the Daredevil series for Netflix and Sinister Six for Sony. That doesn't leave a lot of time to head to space.
As for the story, Martian "centers on an astronaut who is stranded on a Martian colony and struggles to survive," according to THR. "Back on Earth, NASA tries to mount a rescue mission."
So Scott is now producing and directing, with existing producers Simon Kinberg and Aditya Sood sticking around to keep the film moving at Fox. They've been part of the project since the beginning, having brought the book The Martian by Andy Weir to the attention of the studio. 
While Scott could certainly commission a script rewrite, and Kinberg could also take a crack at it himself, the current draft is by Goddard. Hopefully they'll keep a lot of his material.
Six days ago, astronaut Mark Watney became one of the first people to walk on Mars. Now, he's sure he'll be the first person to die there. After a dust storm nearly kills him and forces his crew to evacuate while thinking him dead, Mark finds himself stranded and completely alone with no way to even signal Earth that he's alive—and even if he could get word out, his supplies would be gone long before a rescue could arrive. Chances are, though, he won't have time to starve to death. The damaged machinery, unforgiving environment, or plain-old "human error" are much more likely to kill him first. But Mark isn't ready to give up yet. Drawing on his ingenuity, his engineering skills—and a relentless, dogged refusal to quit—he steadfastly confronts one seemingly insurmountable obstacle after the next. Will his resourcefulness be enough to overcome the impossible odds against him?