Chiwetel Ejiofor Starring In 'The Secret In Their Eyes' Remake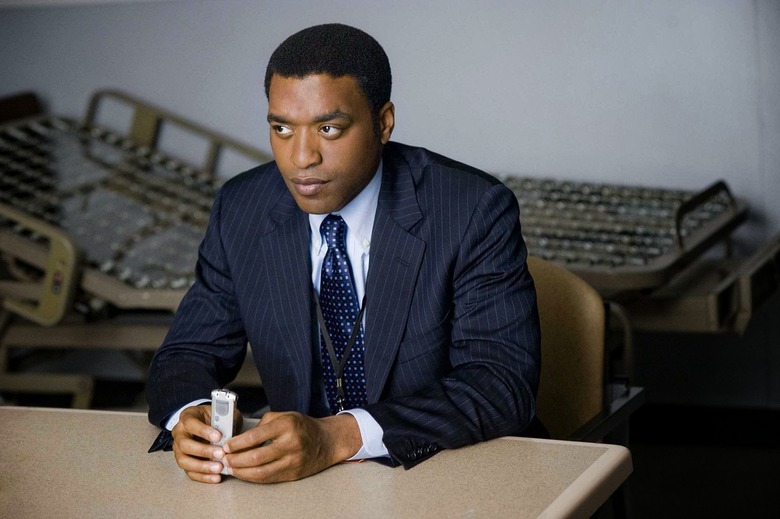 Years ago Billy Ray (Shattered Glass) was hired to direct an English-language remake of The Secret in Their Eyes. The original Argentinian version, by director Juan José Campanella, was a huge success, and won the Oscar for Best Foreign Language Picture in 2010. A US remake seemed all but inevitable, but it has taken a long time to move forward. Now, it has hit the Cannes marketplace, with Ray still attached to direct. And now it has Chiwetel Ejiofor set to star.
When originally talked up a few years ago, the lead role in the film had been offered to Denzel Washington. Clearly a version with him in the lead role never happened.
Now Variety reports that Ejiofor is in the cast, along with Gwyneth Paltrow. The film will shoot in Boston, and the trade reports the updated story as following "a cold case that suddenly heats up when a former MI-5 agent returns to Boston, still obsessed by the unsolved murder that continues to haunt him."
That's a bit different from the original film, which featured a retired criminal court investigator who was focused on an old murder case and accompanying romance.
Producers said in a statement,
Billy has written a wonderfully intelligent, twisting screenplay and we're lucky enough to have attached two world class acting talents at the top of their game for 'Secret.' We're confident of bringing further great cast onboard as we move towards production... The thought of combining the originality of the original film with the talent of Billy Ray and the support off IM Global is irresistible.