Anthony Mackie Joins Seth Rogen In Christmas Comedy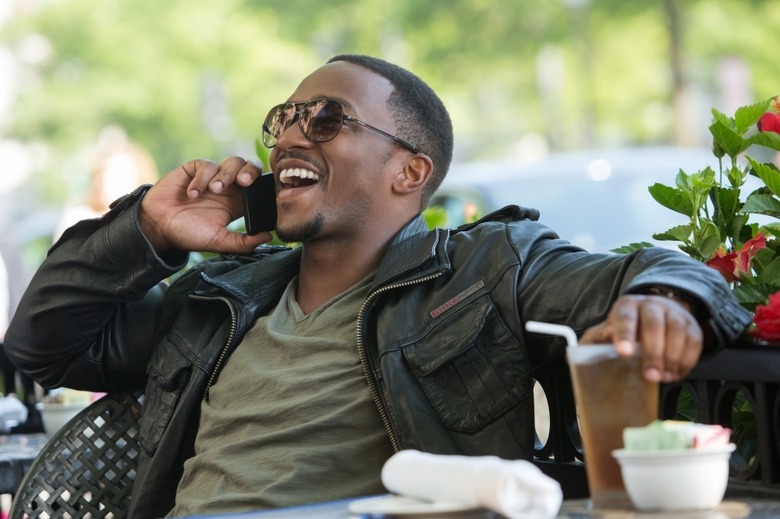 Jonathan Levine's upcoming Christmas movie is shaping up to be a 50/50 reunion, with Seth Rogen and Joseph Gordon-Levitt once again starring as BFFs. But now the trio are extending a warm welcome to a new friend.Anthony Mackie has just joined the cast of the as-yet-untitled comedy. It'll be his first time working with any of them. Hit the jump for plot details and more.
Gordon-Levitt and Rogen have been on board to play two of the pals since February. TheWrap reports today that Mackie is in talks for the untitled film, but has not yet clinched a deal. Although the trade does not specify exactly which role Mackie will play, it seems reasonable to assume he's playing the third friend.
Mackie made his feature debut in 2002's 8 Mile, and is currently flying higher than ever after a splashy turn in last month's Captain America: The Winter Soldier. Over the years, he's proven to be a versatile performer who can move between serious films (The Hurt Locker) and silly ones (What's Your Number?) with ease. 
He recently wrapped the indie romcom A Many Splintered Thing (which reunites him with his Captain America and What's Your Number? co-star Chris Evans) and the Paul Bettany-directed drama Shelter. Also coming up for him is John Hillcoat's star-studded crime drama Triple Nine.
Distributor Sony has not yet set a release date for Levine's Christmas film, but it wants to get the ball rolling sooner rather than later. Production is expected to begin this summer.