Noomi Rapace Joins Will Smith In 'Brilliance'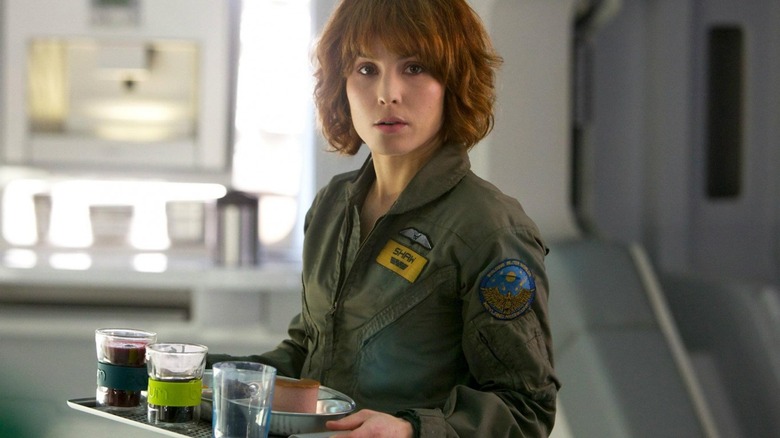 We may receive a commission on purchases made from links.
Noomi Rapace is getting herself some superpowers. The Swedish actress is joining Will Smith in Brilliance, about a world where a small percent of the population is born with special abilities. Julius Onah (The Girl Is in Trouble) is directing from a script by David Koepp (Jack Ryan: Shadow Recruit). Hit the jump for plot and character details and more.Brilliance is based on the novel of the same title by Marcus Sakey. Legendary scooped up the movie rights last March, before the book even hit shelves in July. Brilliance is, of course, intended as the first in a trilogy. The second installment will be published later this year.
In the world of Brilliance, about 1 out of every 100 children is a "brilliant," or a savant with extraordinary talents. This naturally causes panic among the other 99%, and one brilliant intends to use that tension to spark a civil war.
Smith will play a federal agent and brilliant whose gifts make him uniquely suited to tracking down terrorists. He's tasked with hunting down the terrorist who wants to start a global conflict. Rapace will play a tattooed and pierced brilliant categorized as a terrorist by the government.
Rapace has two films coming out in the near future, both with Tom Hardy. The Dennis Lehane adaptation The Drop opens in September, and Child 44 is expected to open later this year but has yet to announce an exact release date. Rapace was last seen reuniting with her The Girl With the Dragon Tattoo director Niels Arden Oplev for Dead Man Down.
Here's the full synopsis for Sakey's Brilliance, via Amazon:
In Wyoming, a little girl reads people's darkest secrets by the way they fold their arms. In New York, a man sensing patterns in the stock market racks up $300 billion. In Chicago, a woman can go invisible by being where no one is looking. They're called "brilliants," and since 1980, one percent of people have been born this way. Nick Cooper is among them; a federal agent, Cooper has gifts rendering him exceptional at hunting terrorists. His latest target may be the most dangerous man alive, a brilliant drenched in blood and intent on provoking civil war. But to catch him, Cooper will have to violate everything he believes in—and betray his own kind.