'Constantine' TV Trailer: John Constantine Goes To Hell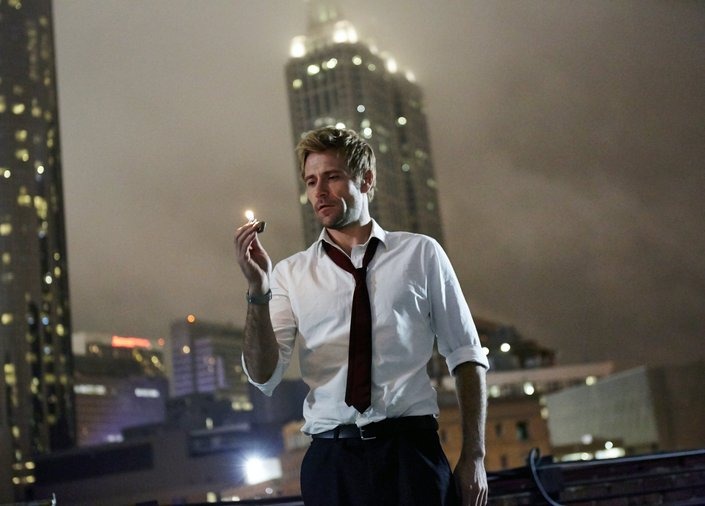 Here's the first trailer for NBC's new incarnation of DC's magician John Constantine, and it looks... pretty good! Scoring Neil Marshall (The Descent, various Game of Thrones episodes) to direct the pilot was a good move, and Matt Ryan looks properly selfish and capable as Constantine. See, while the Keanu Reeves movie directed by Francis Lawrence has its charm, and captured great facets of the DC character, it was still a pretty far cry from the stories that made Hellblazer a must-read series, once upon a time. Will this show do better? Tough to tell at this point, but it definitely gets a few points in its favor. Check out the Constantine TV trailer below.
So, yeah, there's some '90s cheese in there (that's the TV budget level colliding with ambitious visual ideas, and also David Goyer) and some of Ryan's performance still looks pretty shaky. He doesn't look like he's quite found a Constantine that he's comfortable with. But there's enough here that looks worth watching, and I'm so curious to see how the show works out that I'll have to watch.
We'll pass along the premiere date for Constantine when it becomes available. Given that NBC just canceled Dracula, it might be a safe bet to guess that Constantine will end up on Friday nights, living in the same general zone with Grimm and Hannibal. Trailer via NBC.
Based on the wildly popular comic book series "Hellblazer" from DC Comics, seasoned demon hunter and master of the occult John Constantine specializes in giving hell... hell. Armed with a ferocious knowledge of the dark arts and his wickedly naughty wit, he fights the good fight – or at least he did. With his soul already damned to hell, he's decided to leave his do-gooder life behind. But when demons target Liv, the daughter of one of Constantine's oldest friends, he's reluctantly thrust back into the fray – and he'll do whatever it takes to save her. Before long, it's revealed that Liv's "second sight," an ability to see the worlds behind our world and predict supernatural occurrences, is a threat to a mysterious new evil that's rising in the shadows. And now it's not just Liv who needs protection; the angels are starting to get worried too. So, together, Constantine and Liv must use her power and his skills to travel the country, find the demons that threaten our world – and send them back where they belong. After that, who knows... maybe there's hope for him and his soul after all.