This Week In Trailers: Kung Fu Elliot, An Honest Liar, Under The Electric Sky, Citizen Koch, Égoïste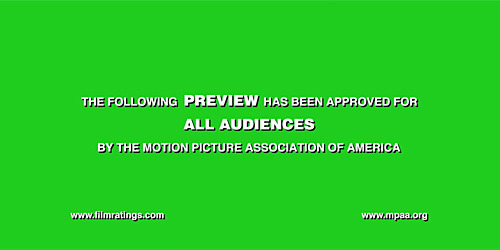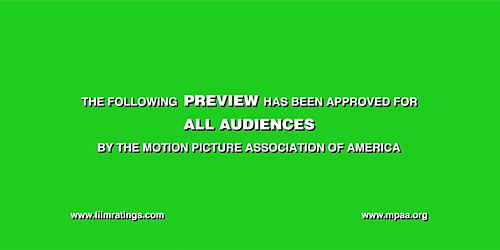 Trailers are an under-appreciated art form insofar that many times they're seen as vehicles for showing footage, explaining films away, or showing their hand about what moviegoers can expect. Foreign, domestic, independent, big budget: What better way to hone your skills as a thoughtful moviegoer than by deconstructing these little pieces of advertising? This week it's not easy being cheesy, set our glow sticks to stun, interrupt your political apathy defense system for a serious message, seek out someone we've left behind in Gay Paree, and have fun questioning the BS levels of your average psychic.
Kung Fu Elliot Trailer
Without question, one of my favorite movies to revisit that hasn't lost an ounce of its twinkle is American Movie.
There is something so honest and raw about Mark Borchardt that you can't deny his presence or his plight. Now, I haven't a clue who this Elliot Scott fella is but I like him already. He's delusional, to be sure, but the way in which this trailer positions this guy's focus on making a movie that couldn't be more than marginally better than Innocence of Muslims. Of course that's a bit harsh but this trailer does this opus of an occidental master no favors at all. With making sure the pull quote that makes reference to this guy's delusion of grandeur is front and center and seeing how much this guy has emotionally invested in this project it's a perfect storm of being at the right place with a camera to capture it all. I'm not sure if it will rise to American status but it at least looks like it's going to be a thrill ride of amateur proportions.
As well, and an interesting side note, directors Matthew Bauckman and Jaret Belliveau won top honors in the documentary category at this year's Slamdance Film Festival. It's lead indicators like this that make me even more curious.
An Honest Liar Trailer
Just tickled over the prospect of seeing this movie.
Directors Tyler Measom and Justin Weinstein, Weinstein best known for his writing work on Being Elmo: A Puppeteers Journey, are bringing something completely unique to the table with regard to the personal documentary. Instead of celebrating the pure motivations of a man who lived his life in a world filled with felt and sewing we have a man who clearly had questionable motivations himself. What I really love about this trailer is how well it flows. It's amazingly tight in the way it presents who James Randi actually is. With a mix of file footage and interviews with luminaries like Penn & Teller who understand what it means to be a magician in a world where skepticism runs high. The trailer just runs at breakneck speed to establish why we're all gathered here and why Randi's story is one that needs to be told. It certainly isn't going to change the course of human history but the effect he's had on people's lives, whether comically or awfully, depending on which end of Randi you were on, warrants your gaze if for only a delightful couple minutes.
Under The Electric Sky Trailer
This must be some kind of party.
Directors Dan Cutforth and Jane Lipsitz somehow are getting me interested, again, in this wild Burning Man for crazed suburban youths looking to beat the beat while wearing plastic LED tchotchkes. I don't know why I am so fascinated by this sociological phenomenon but the trailer does an admirable job in not only making this wonderland of 21st century disco music look like a place I'd like to frequent but, moreover, it shows us the behind the scenes moments that it takes to put on this production together. It's a lot harder to hate on something when you see the effort the organizers take to ensure something momentous but the trailer doesn't ever let you linger. It zips you behind the curtain but then zags you out front to see the kiddos who are enthralled in much the same way nerds feel when they cross the threshold of San Diego Comic-Con. The things that this preview emphasizes are just the kinds of things you would hope to understand about why people are now paying hundreds of dollars just to hear some DJ spin some digital records. I'm not saying I understand this, but I want to know more.
Égoïste Trailer
All done for €1500.
There is something special about director Jelle Stroo's work here. While the overall theme of the trailer seems pretty straight forward it's the way in which we get there that is so alluring. It's drenched in a fog of heavy emotion and the shots that are judiciously used to lead us into the actual narrative do more to put me on edge than they do to quiet my concern about what is happening here. When the actual plot does come into play it's just as sinister to unpeel the proverbial onion in defining who is playing whom and who is trying to outplay the other. It is absolutely a movie about an unhealthy relationship and I couldn't be more giddy to see who gets their comeuppance.  As well, the movie looks gorgeous. Again, all done for what most would spend on a single piece of equipment. The use of light and dark and shadows, the framing, it all adds up to an evocative, sensual trailer that knows precisely what it needs to do in order to sell you on its premise. We can obviously infer there'll be a loser here, but, it's how we get to that end that has me so interested.
Citizen Koch Trailer
It's almost been a year since I brought this up and I implore you to give this trailer a view.
One of the things you learn about this nebulous group called Citizens United from a Frontline documentary that aired two years ago is that money doesn't just win you elections, it obfuscates the sources of that money so you know who is trying to influence that election. I normally just chalk up politics from the perspective of Bill Hicks:
"I'll show you politics in America. Here it is, right here. 'I think the puppet on the right shares my beliefs.' 'I think the puppet on the left is more to my liking.' 'Hey, wait a minute, there's one guy holding out both puppets!' 'Shut up! Go back to bed, America. Your government is in control. Here's Love Connection. Watch this and get fat and stupid. By the way, keep drinking beer, you fu%$ing morons."
However, something turns this trailer into something more than just a examination of some guys helping out the horses they want to back, this trailer should make you consider at what cost is our government for sale? Sure, there has been much written about the relationship between money and elections with there being some doubt whether $$$ really means anything at all, but this trailer raises some far more sinister ideas. One being, once elected, what loyalties do these Koch backed candidates have? The trailer takes something very inert and gives it the kind of patina usually reserved for a Michael Moore documentary. It's upbeat while being completely enraging and raising the questions that should be asked of anyone who wants to game an already rigged game. Directors Carl Deal and Tia Lessin certainly have a movie that will not be short on controversy.
Nota bene: If you have any suggestions of trailers to possibly be included in this column, even have a trailer of your own to pitch, please let me know by sending me a note at Christopher_Stipp@yahoo.com or look me up via Twitter at @Stipp
In case you missed them, here are the other trailers we covered at /Film this week: