'Call Of Duty' Writer Will Staples To Pen 'Mission Impossible 5'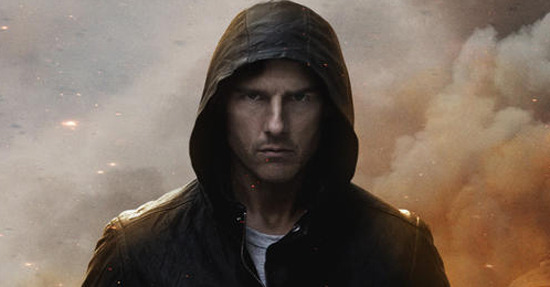 Christopher McQuarrie is definitely directing Mission: Impossible 5 for returning star Tom Cruise, but things have taken a slight detour. The production just hired Will Staples to re-write the script which was originally written by Drew Pearce (Iron Man 3). Staples has yet to have a screenplay produced, but is a vet in the world of video game writing. His biggest success is the video game equivalent of Avatar or The Avengers: Call of Duty: Modern Warfare 3.The Hollywood Reporter broke the news of the rewrite.
There's no word on exactly who is returning for Mission: Impossible 5 but, most of the surviving stars of the fourth film – that being Brad Bird's Mission: Impossible Ghost Protocol – are expected to return.
Currently, Paramount and Bad Robot have the film slotted for a December 25, 2015 release, which is exactly one week after Star Wars Episode VII is in theaters. That film is just about to start shooting, but will likely need much more post-production than McQuarrie's film. That suggests this news won't have any effect on the release date. There's time.
As for Staples, he's a bit of an unproven commodity in Hollywood, but that's not for lack of work. He's been attached to, or written, numerous different scripts. Some examples are Myth, produced by Sam Worthington and James Cameron, King of Heists with Jeremy Renner, World's Most Wanted for Vin Diesel, and a Ben Affleck thriller. None of those have moved forward significantly though, at least that we've heard of, and now he's moving over to Mission: Impossible.
It's also unclear how much of Pearce's script is being kept, as the Hollywood Reporter suggests Staples is doing a full rewrite. Plus, Pearce's script was around before McQuarrie – himself an Oscar-winning screenwriter – came on board. He surely had plenty of input in what Ethan Hunt and his crew will have to go through this time around, and that's influencing Staples.
What do you think about Will Staples writing Mission: Impossible 5?