'The Fault In Our Stars' Actor Nat Wolff Likely To Join 'The Stand'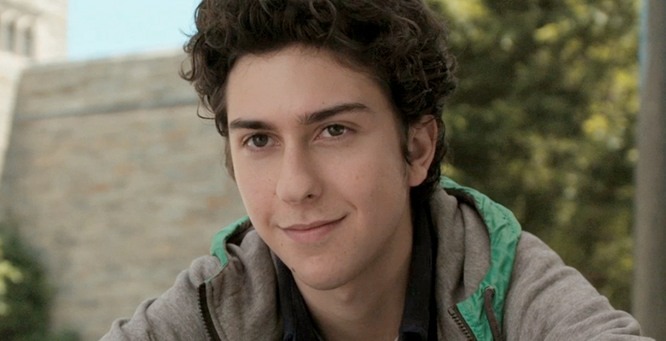 This will probably help frame the direction Josh Boone plans to take his adaptation of Stephen King's massive post-apocalyptic novel The Stand. While Warner Bros. has cycled through few different filmmakers to adapt the novel, the studio finally landed on Boone, director of Stuck in Love and the upcoming adaptation The Fault in Our Stars. That latter film is going to be HUGE, and there's little doubt that Warner Bros. hoped Boone could bring a four-quadrant teen appeal to The Stand.
And now he's writing a role for Nat Wolff, the actor who features in The Fault in Our Stars.
THR spoke to the actor, who revealed that Boone is writing him a role in The Stand. So things are early, and could change, but given their track record together (they worked together on Stuck in Love, too) it seems like a safe bet that Wolff will end up in the film.
That leads to many questions about (a) who he might play, and (b) how faithful to the existing character set the film will be. Wolff isn't right for Stu Redman, the guy who ends up as the de facto leader of the "good" survivors of a plague that wipes out most of mankind. But there are a couple other roles in King's novel that would be perfect.
Larry Underwood comes to mind — he's the guy whose hit single gives him a rock-star lifestyle just before the plague hits, and who has to drop his cocky attitude as the story goes on. Larry is older in the novel, but it's easy to think that the character could be slightly reworked as a younger singer with a bit YouTube song hit — a soft Justin Bieber charicature, in other words.
Wolff could also be Harold Lauder, the young man who is in love with Frannie Goldsmith as the story opens, and who has a complex role in the story's big turning point. He's one of the more interesting characters, as he ultimately gets to be both diabolical and completely pathetic.
Or there could be a new character, or a significantly altered hybrid. It's too early to say now, but fun to guess at. Regardless, we'll have more info when Warner Bros. releases official info.