Lena Headey To Star In Clive Barker Adaptation 'Jacqueline Ess'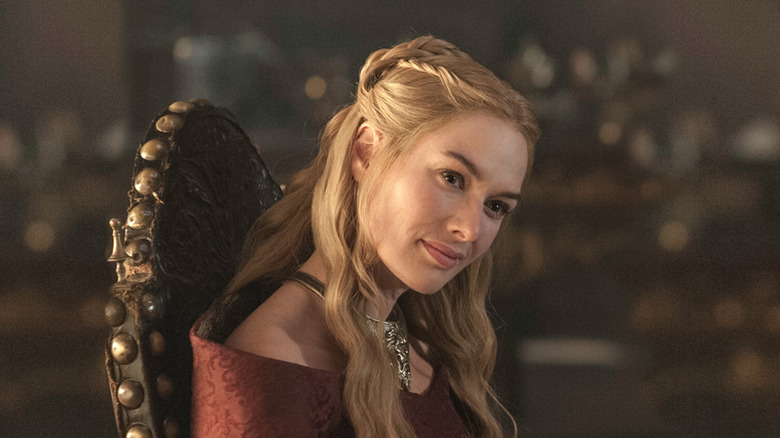 David Cronenberg is the king of body horror, but the early works of Clive Barker have their own sharp and disturbing body horror angle, too. While most of the films based on his early short stories don't make as much of that aspect as they might, there's still hope for any new adaptation from the Books of Blood.
Now a story from the second Books of Blood volume is being brought to the screen, with Lena Headey in the lead role. Jacqueline Ess: Her Will and Testament is a story about a woman whose mental powers can change the form of peoples' bodies, with fatal effect. She ends up using those powers to provide the sort of sexual experience that might give pause to even some of Barker's characters featured in Hellraiser. The film, Jacqueline Ess, will be directed by Jovanka Vukovic.
Variety reports that the film, from Raven Banner Entertaintment and Barker's Seraphim Films, will be part of a distribution rights sale at Cannes. The movie is set to shoot later this year.
Jovanka Vukovic has made the short film The Captured Bird and part of the horror anthology XX, and is making the picture as her feature debut. She co-wrote with Christian Francis, and is a co-producer along with Headey.
Barker released a statement about the project:
Lena Headey is a marvelous performer with an incredible presence. As far as I'm concerned, there is no better choice of actress for the role of Jacqueline. Her beauty and authority will carry the day.
In the past, Barker has had this to say about his original story:
There's a story called 'Jacqueline Ess', about a woman who only discovers she has extraordinary powers when her drives her to the verge of suicide. What interests me is the idea of characters who confront the ordinary, and find new meaning in the extraordinary, rather than simply finding some creatures or some forces that they must eradicate or exorcise in order to return to the norm that they had on page one. I think of my stories as having happy endings, perversely enough, because they very often end with scenes of revelation of one kind or another: characters understanding themselves and realising why they need fresh meaning in their lives.
Here's a fairly revealing description of the story:
Jacqueline Ess is a housewife who attempts suicide after becoming bored with her life. She recovers only to find that she has an ability to change people's body shapes simply with her mind. She accidentally kills her therapist and then – somewhat less accidentally – kills her husband, simply by willing their bodies into tearing apart or folding in on themselves. One man becomes obsessed with her and tracks her down. Jacqueline eventually becomes a prostitute, her abilities giving her the power to give men the ultimate sexual experience, albeit one that always proves fatal.