'A Million Ways To Die In The West' Red-Band Trailer: Seth MacFarlane Had A Sucky Childhood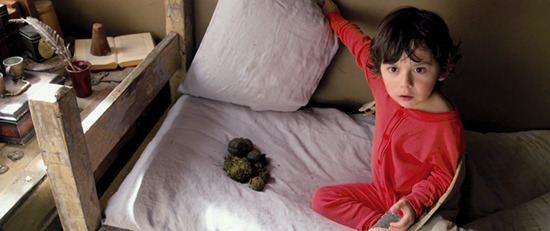 This new A Million Ways to Die in the West red band trailer isn't the same as the previous red-band trailer for Seth MacFarlane's new film. It's just a lot like it. But it opens with a much-needed glimpse into the childhood of MacFarlane's character in the film, showing us why he's so pessimistic about life. That picture above should give you a good idea of the situation. Oh, and Liam Neeson performs a sexual act on MacFarlane, or his shadow does, at least.
Check out the red-band trailer below.
A Million Ways to Die in the West opens on May 30.
Seth MacFarlane directs, produces, co-writes and plays the role of the cowardly sheep farmer Albert in A Million Ways to Die in the West. After Albert backs out of a gunfight, his fickle girlfriend leaves him for another man. When a mysterious and beautiful woman rides into town, she helps him find his courage and they begin to fall in love. But when her husband, a notorious outlaw, arrives seeking revenge, the farmer must put his newfound courage to the test.