Sequel Bits: 'Jurassic World,' 'Night At The Museum 3,' 'Taken 3'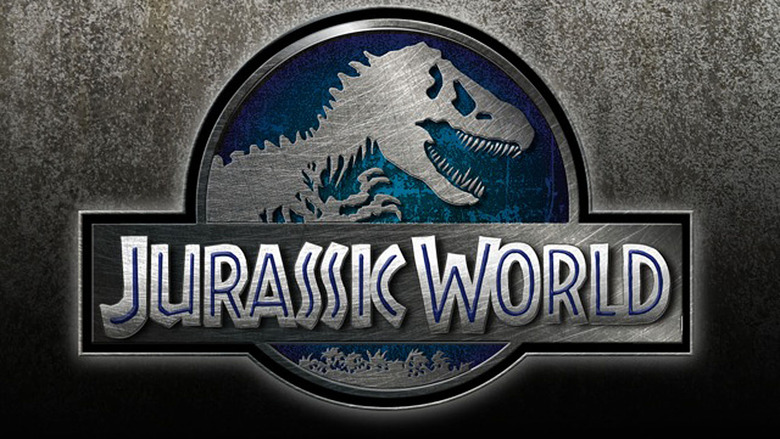 There's a new face in Colin Trevorrow's Jurassic World, as the Dunder Mifflin CEO from The Office, Andy Buckley, has signed on for a role. In addition to that info, below you'll find
Legendary signs on to help out with Jurassic World and Universal's new Dracula movie,
There's a new title for Night at the Museum 3,
Steve Jablonsky posts images from the scoring session for Transformers: Age of Extinction,
And Taken 3 will shoot in Georgia.
Buckley will also be seen in Horrible Bosses 2, and can be seen on TV in Veep, Silicon Valley, and Trophy Wife. He joins Bryce Dallas Howard, Chris Pratt, Vincent D'Onofrio and Irrfan Khan in the film, which Colin Trevorrow is directing from a screenplay he wrote with Derek Connolly.
Meanwhile, Variety also announces that part of Legendary's new five-year deal with Universal will see the company giving co-financing to Jurassic World, and also Gary Shore's Dracula Untold, starring Luke Evans. The latter film hits in October; Jurassic World will be released on June 12, 2015.
The real question about the partnership between Legendary and Universal will come up after Godzilla is released. If the movie is a hit, will Warner Bros. or Universal release the sequel? Legendary's Thomas Tull was asked that question at a recent Godzilla event in LA. He completely demurred, saying they're not even thinking about a sequel until after the first movie opens.
Next up, here's the new Night at the Museum 3 title, straight from the source:
NIGHT AT THE MUSEUM 3 is now titled NIGHT AT THE MUSEUM: SECRET OF THE TOMB.

— Exhibitor Relations Co. (@ERCboxoffice) May 6, 2014
The sequel opens on December 19. Night at the Museum: Secret of the Tomb was written by Robert Ben Garant and Thomas Lennon, directed by Shawn Levy, and stars Ben Stiller, Robin Williams, Dan Stevens, Ricky Gervais, Rebel Wilson, Sir Ben Kingsley and Owen Wilson.
Here are two images posted by Steve Jablonsky on his Facebook page, depicting the commencement of recording the score for Transformers: Age of Extinction.
[via Transformers Live]
Finally, Taken 3 has become the latest film to schedule a shoot in Georgia. The state's tax breaks have turned Atlanta and surrounding areas into the homes for franchises such as Fast and Furious and The Hunger Games. The LA Times notes that Taken 3 just did a couple weeks in LA, shooting at "the Malibu Pier, the Los Angeles County Fairgrounds in Pomona, downtown Los Angeles and the 710 Freeway."
But for the next three weeks, Atlanta will double for LA. That won't finish out the shoot, however, as another 26 days will be shot in Europe, mostly on a stage in Paris.