New Live-Action 'Mighty Morphin Power Rangers' Movie On The Way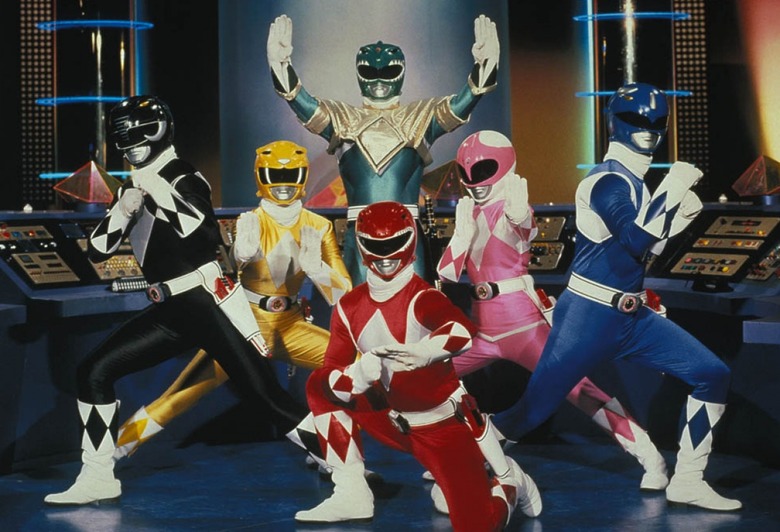 Apparently Hollywood has milked every single Seventies and Eighties property they can and now they're on to the Nineties. Lionsgate has just announced they'll be rebooting the Mighty Morphin Power Rangers for the big screen. Read the full press release about the new Power Rangers movie below.
Lionsgate announced the new Power Rangers movie on their Twitter feed.
For those who may not know, the Power Rangers was a popular television show that blended American actors with Japanese action scenes. For about 3-4 years in the early '90s, the story of five high school kids who turn into superheroes and combine their vehicles into a massive robot was the hottest thing going. It spawned all kinds of different media, including a live-action film in 1995, and a continuing set of TV storylines that have been produced all the way through the present.
The initial craze died down after a couple years, but Lionsgate evidently believes the continuing presence of the show over 20 years means there's reason to fire it up again. Maybe they're right. As the TV shows continue to this day, they still have their own devoted fans.
Plus if Jem and Teenage Mutant Ninja Turtles can get new movies, why not Power Rangers?
There's no word on the creative team or timeline on the new Power Rangers movie, but you'd have to imagine sooner rather than later. Here's the full press release:
Lionsgate (NYSE: LGF), a leading global entertainment company, and Saban Brands, a strategic brand management company that acquires and builds global consumer brands, are partnering to develop and produce an original live action feature film based on the iconic Power Rangers property, it was announced today by creator of Power Rangers Haim Saban and Lionsgate Chief Executive Officer Jon Feltheimer. The announcement marks another step in Lionsgate's continued commitment to build a broad portfolio of branded properties and franchises with global appeal.
Saban launched Mighty Morphin Power Rangers as a live action television series more than 20 years ago, and the series has been in continuous production ever since. It has subsequently grown into one of the world's most popular and recognizable brands, with toys, apparel, costumes, video games, DVD's, comic books and other merchandise.
The two companies noted that, with an extensive and extremely devoted worldwide fan base as well as a deep and detailed mythology, the Power Rangers are primed for the big screen. The new film franchise will re-envision the Mighty Morphin Power Rangers, a group of high school kids who are infused with unique and cool super powers but must harness and use those powers as a team if they have any hope of saving the world.
"Lionsgate is the perfect home for elevating our Power Rangers brand to the next level," said Saban. "They have the vision, marketing prowess and incredible track record in launching breakthrough hits from The Hunger Games to Twilight and Divergent. In partnership with the Lionsgate team, we're confident that we will capture the world of the Power Rangers and translate it into a unique and memorable motion picture phenomenon with a legacy all its own."
"We're thrilled to be partnering with Haim Saban and his team to maximize the potential of this immensely successful and universally recognized franchise," said Feltheimer. "The Power Rangers stories and characters have been embraced by generations of audiences for more than 20 years, and today they are more powerful than ever. We have the ideal partner and the perfect brand with which to create a motion picture event that will resonate with moviegoers around the world for years to come."