Ben Affleck's 'Live By Night' Pushed To 2016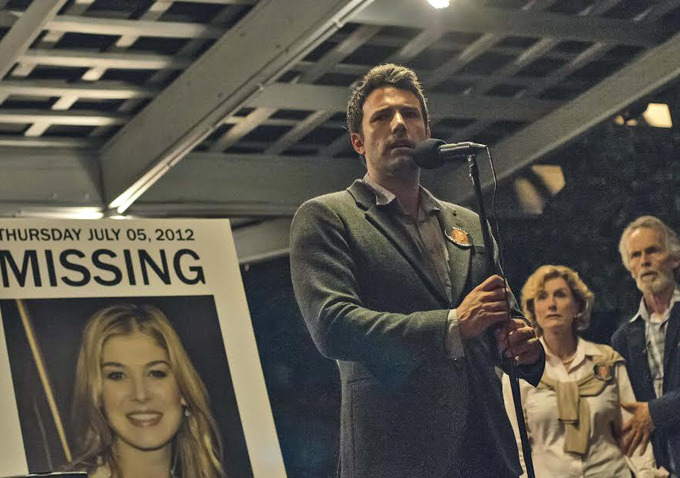 The combined demands of promoting David Fincher's Gone Girl (above) and acting in Zack Synder's Batman vs. Superman have served to push back Ben Affleck's next movie as director. For months Affleck has planned to make Live By Night, based on the book by Gone Baby Gone and Mystic River author Dennis Lehane. Affleck will still make the film, but it is now third in line behind the two aforementioned projects. Live By Night will have to cool its heels waiting for an evening in 2016. Info on that, and a few other Warner date changes, is below.  
Here are the new Warner Bros. date locks, via Deadline:
Midnight Special, from Mud and Take Shelter director Jeff Nichols, will hit on November 25, 2015. The film stars Michael Shannon and is a "sci-fi chase film."
An Untitled New Line Comedy is now set for November 13, 2015,
and Live By Night is set for October 7, 2016.
In addition to those films, Warners set two untitled animated films for release. One of the Warner Animation Group films will arrive on February 10, 2017, and the other is set for February 9, 2018.
Most of those dates see the Warner films opening unopposed at the moment, but other releases will eventually crowd in. Midnight Special, however, has some stiff competition, in the form of Pixar's delayed and reworked The Good Dinosaur.