Gerard Butler Drops Out Of 'Point Break' Remake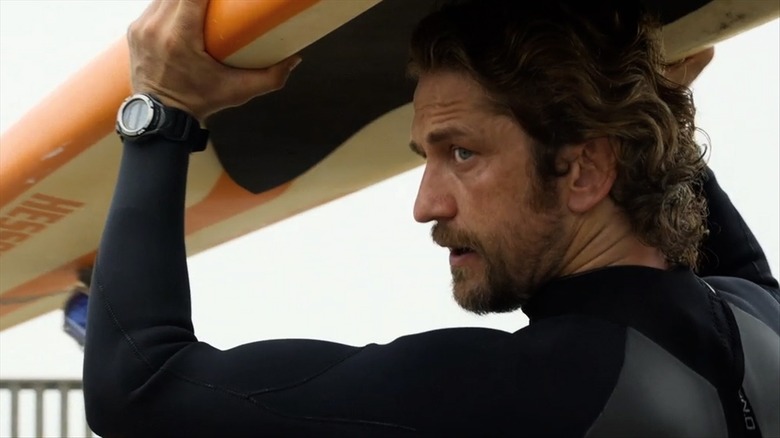 The new Point Break needs a new Bodhi. Gerard Butler was going to take on the role originated by Patrick Swayze, but Butler has pulled out of the remake. Alcon Entertainment still plans to shoot the movie this fall, with Ericson Core directing from a script by Kurt Wimmer. They'll find a new actor to play the soulful surfer bro and professional criminal, because Point Break must be remade, and it must be remade now. (Because after Transcendence, Alcon needs the money.)
THR reports the news, saying that Butler's decision to bail was based on a couple of factors. One could be chalked up as a determined desire to continue chasing his own mavericks — which is to say, one of the quoted issues was our old friend "creative differences." Since the Point Break remake sounds like a creatively bankrupt idea to begin with, we can only guess what that means.
But there is also a simple scheduling issue. Alcon wants to shoot this one over a couple months starting in late June, with multiple international locations on the docket. Yet Butler also has the Olympus Has Fallen sequel to shoot in the fall in London. Somehow that seems like a conflict, despite the fact that the two films seem like they would line up quite well, and require primarily a change of wardrobe and hair.
(Argue amongst yourselves about whether that sequel is a better or worse idea than a Point Break remake. I know I'd choose to line up to watch London Has Fallen, if forced to make a choice between them.)
Luke Bracey is still set to play young FBI agent Johnny Utah, originally played by Keanu Reeves.