'Winter Soldier' Creator Ed Brubaker Scripted The 'Maniac Cop' Remake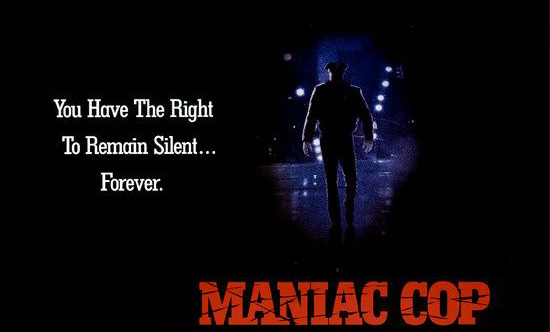 I keep forgetting that Nicolas Winding Refn is producing a remake of Maniac Cop. He's got the film's original director, William Lustig, working with him as producer, and that's a pretty good combination. This new Maniac Cop will likely be rather different from Lustig's original exploitation effort, which starred the incomparable Robert Z'Dar as the title character, and featured Bruce Campbell and Tom Atkins. (What a cast!)
Now we know one other detail which should elevate your interest: Ed Brubaker, the comics writer who created the Winter Soldier storyline and whose Criminal series is one of the best comics runs of the last decade, has scripted the film.
Screen Daily revealed the detail about Brubaker writing Maniac Cop. The film is part of the same Wild Bunch sales slate at Cannes that also includes the Spring Breakers sequel and new films from Paul Verhoeven and Gaspar Noe.
Sadly, there's not much more detail to offer up. The report is that the producers and Wild Bunch will announce a director at Cannes, so at least we don't have long to wait before we get more info.
Knowing there's a Brubaker script in place, however, is a great thing. The guy has an incredible handle on crime stories, both grounded and "realistic" and a bit more out there. I never would have thought to hope for his take on Maniac Cop, but now that I know it exists I can't wait to see what he's done. As opposed to some other remakes, I'd expect this to give us something that deviates significantly from the original, while still giving audiences similarly grimy violence and exaggerated characters. (And given that the remake of Lustig's other film Maniac worked so well, I have hopes this will follow suit.)