'Spring Breakers' Sequel In The Works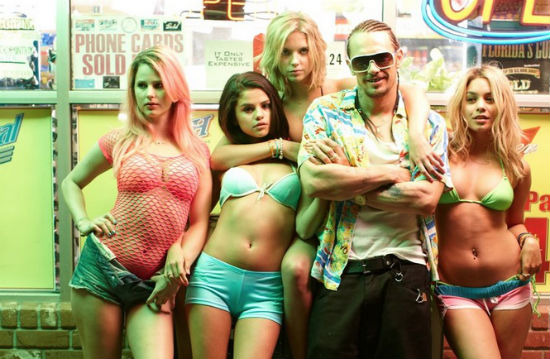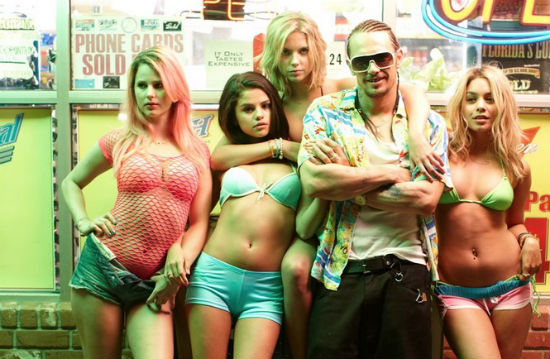 They said Spring Break was forever and maybe they were right. A sequel to Harmony Korine's controversial film Spring Breakers, called Spring Breakers: The Second Coming, will be up for sale at Cannes. The package doesn't come with Korine or any of the original film's stars, but it does come with a script by Irvine Welsh (Trainspotting, Filth) and Jonas Åkerlund (Spun, Small Apartments) as the director. Read the log line and more for the Spring Breakers sequel below.
The news popped up on Screen Daily via The Film Stage. Here's the short logline:
The Spring Breakers do battle with an extreme militant Christian sect that attempts to convert them.
The producer, Vincent Maraval, said that "It's not a direct sequel although there are allusions to some of the characters in the original." It'll feature both new and old characters.
Without spoiling the original Spring Breakers, not a lot of people survive the movie. Also, the movie is not at all about "the Spring breakers" as a group. There are four outsider girlfriends and then James Franco's drug dealing murderer, Alien. Seeing those people battle "an extreme militant Christian sect" doesn't quite sound like it meshes with the ideas of the original. On the other hand, Akerlund and Welsh could be a formidable duo for a sequel, and it's not like the logline for the original film would have been any better. In fact, it probably would have read, "Four girls lose their innocence at Spring Break" which would have been true, but totally not the point.
While the original Spring Breakers obviously didn't need a sequel, if there's another socially relevant story to tell and the "Spring Breakers" brand helps more people see it, then why not?
What do you think of this idea?