Spike Lee "Updating" Debut Feature 'She's Gotta Have It' As TV Series For Showtime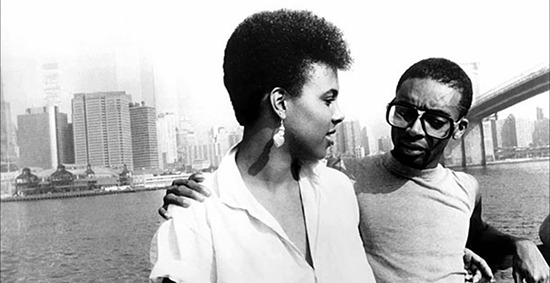 She's Gotta Have It introduced Spike Lee to the world in the mid-'80s, and will now be his latest project. Lee is remaking — or returning to — She's Gotta Have It, in the form of a Showtime series. The filmmaker will write and direct a half-hour comedy show that "updates" the film, which followed a sexually liberated young woman as she juggled three suitors in Brooklyn. The other details we have on the She's Gotta Have It TV series are below.
Deadline says "the project is taking a new, contemporary look at the characters and will explore Lee's unique and provocative points of view about race, gender, sexuality, relationships, and the gentrification in Brooklyn."
The difference between the Brooklyn of now and that of 30 years ago is the first thing that came to mind when thinking about a new version of this story. Lee's New York-set work is always firmly rooted in the city; She's Gotta Have It couldn't have taken place anywhere else. We know Lee is passionate about the effects of gentrification, and it seems like the significantly changed face of Brooklyn has to be a significant motivating factor for the new show.
Whether we'll see new, recast versions of the film's original characters, or pick up with them as they would be now, is unknown.
Here's the original She's Gotta Have It trailer, which is not embeddable.