Matt Damon "Open" To More 'Bourne' - But There's A Catch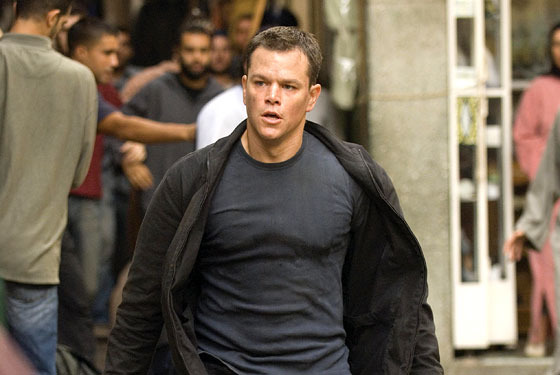 Matt Damon has been saying for years that he'd gladly return for more Bourne, but only if director Paul Greengrass could come too. And even though Universal is currently in the process of making a second Bourne-less Bourne movie, Damon's feelings haven't changed on the matter.
In a new interview, Damon stated that he'd be "open" to reprising his role as the amnesiac spy. All he and Greengrass need, apparently, is some help cracking the story. Hit the jump for his latest comments on the matter.
He continued, "It felt like such a good way to end it the last time. But having said that, I love that character and I'd love to see what happened to him."
Damon's involvement in the series ended after the third film, when Greengrass walked away from Bourne 4 and Damon went along with him. Universal has tried hard to get him back, but Damon has steadfastly insisted that his return is contingent on Greengrass' return.
Which means we may be waiting, well, forever. Greengrass, for his part, has said that he doesn't actually want to direct another Bourne. "I discovered in my heart I didn't have another one in me," he told Deadline in December. "The best thing was to move on, have someone else come in and make their mark on it."
In the meantime, fans will have to content themselves with Bourne's replacement Aaron Cross (Jeremy Renner), who was introduced in 2012's The Bourne Legacy. Universal has the next Aaron Cross film set to open August 14, 2015.