Orange Is The New Black Renewed For Third Season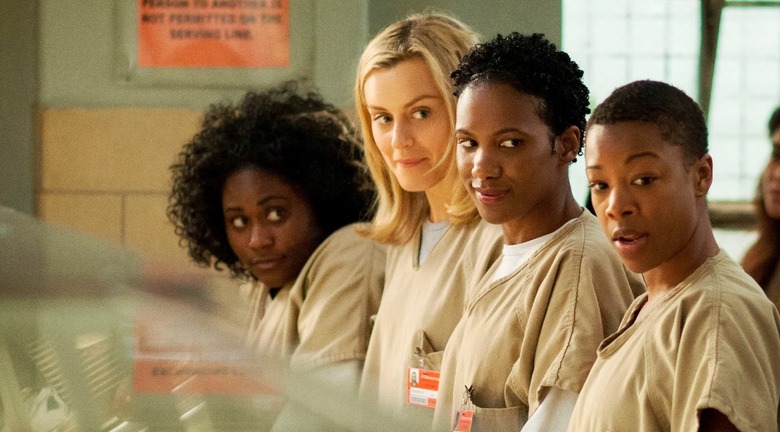 The second season of Orange Is the New Black doesn't begin until June 6, but Netflix has already committed to a third season. Just as the second season was announced before the first even ran, Netflix is showing great confidence in the show by setting up a third set of 13 episodes.
Taylor Schilling will return as Piper Kerman, in the continuing dramatization of Kerman's memoir recounting her time in prison. While Laura Prepon has a small role in the second season, she should be back as a regular cast member for the third season. Beyond that, we'll have to get through the upcoming second season to see who else will be back, and what new characters might be expected for the third outing.  
THR reports anecdotal evidence that Orange Is the New Black is the "biggest hit" of the current crop of Netflix originals. Even without being able to verify that data, we know the show is huge for Netflix. While House of Cards makes for an easier promo push thanks to the presence of Kevin Spacey, Orange Is the New Black seems likely to be the company's defining show.
At least for now, that is. There will be a lot more original programming from Netflix. The slate includes the third season of House of Cards, the fourth and final season of The Killing, the Wachowski siblings show Sens8; plus Grace and Frankie, Narcos, and Marco Polo. Oh, and there's the matter of the set of shows from Marvel: Daredevil, Jessica Jones, Iron Fist, Luke Cage, all of which will build to the team-up miniseries The Defenders.