Here's The 'X-Men: Days Of Future Past' Tag On 'The Amazing Spider-Man 2'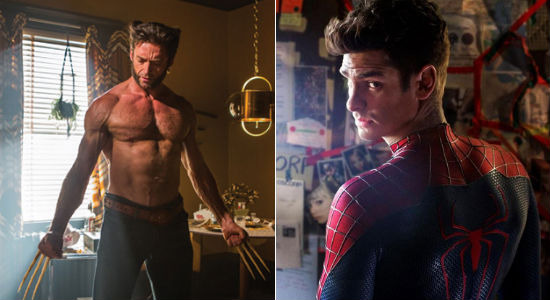 Sony's The Amazing Spider-Man 2 grossed an estimated $92 million in its opening weekend, which was actually a huge win for 20th Century Fox. Why? Because Marvel fans who sat through the Spider-Man credits were greeted with a teaser scene for Fox's upcoming mutant sequel, X-Men: Days of Future Past. You can read more about
. Now, you can watch the scene without sitting through the credits. Check out the the Amazing Spider Man 2 post credits X-Men scene below.
Thanks to
for posting the scene.
What I find most disturbing about this scene, besides Toad nearly eating a gun, is for about 45 seconds of it, you could think it's a Spider-Man tease. If you weren't expecting a tease of a movie that's in another universe, from another studio — and unless you read the internet, why would you be? — you could think this tent and these characters had something to do with Spider-Man. There's no other real indication.
In fact, until the title of the movie comes up at the very end of the tease, I'd bet anything some audiences freaked out thinking this meant Spider-Man and the X-Men universes were going to cross over.
As a straight X-Men: Days of Future Past tease though, I'd say it's just fair. You get to see a lot of mutants, lots of different powers, and one of the most popular and talented actresses in the world. Still, it feels sort of limited in terms of scope, doesn't it?
What do you think of the scene? Was your Spider-Man audience confused by the scene?
The Amazing Spider-Man 2 is in theaters now. X-Men: Days of Future Past opens May 24. They have nothing to do with each other. Here's a brief description:
The ultimate X-Men ensemble fights a war for the survival of the species across two time periods in X-MEN: DAYS OF FUTURE PAST. The beloved characters from the original "X-Men" film trilogy join forces with their younger selves from the past, "X-Men: First Class," in order to change a major historical event and fight in an epic battle that could save our future.