'Star Wars Rebels' Trailer: The Rebellion Against The Empire Is Born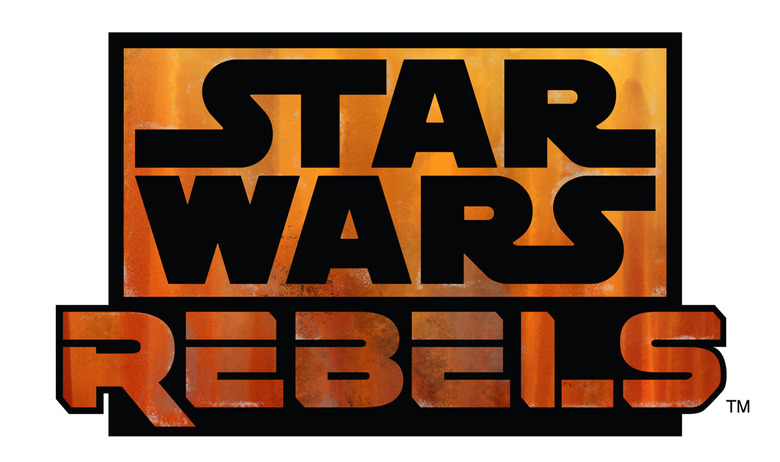 Star Wars Day, May the 4th, is upon us. Lucasfilm kicked off its festivities in the wee hours of the morning. The first Star Wars Rebels trailer is here, giving audiences the first healthy gulp of the new Disney-owned Star Wars universe. The animated show, set between Episodes III and IV, will premiere this fall on The Disney Channel before taking its regular spot on Disney XD. Watch the first, full, Star Wars Rebels trailer below plus see new images.
Thanks to Star Wars for the trailer.
Here's a shorter one too:
Though he's not in the trailer, news also broke that Obi-Wan Kenobi will appear in the series. That's a pretty big deal in the overall arc of the Star Wars canon as it dies in directly to Princess Leia's message in A New Hope.
Here are a few new images:
And the official breakdown of the trailer:
Starring a small band of heroes — Sabine, Kanan, Hera, Ezra, Zeb, and Chopper — Star Wars Rebels is set in a time where the Empire rules through fear and shrouds the galaxy in darkness. This trailer offers many new glimpses at sequences from the show, including the starship Ghost chased by TIE Fighters; young Ezra watching as a Star Destroyer looms overhead; Stormtroopers marching; a zero-g fight between our heroes and Imperials; and Kanan, a secret Jedi, assembling his lightsaber and preparing for battle. It ends, however, with an Imperial officer reporting to the Inquisitor — the Empire's Jedi hunter, seen and heard here for the first time.
Finally, a description of the show. What did you think of the trailer?
Star Wars Rebels continues the epic tradition of the legendary Star Wars saga with all-new exciting, action-packed adventures.   It is a dark time in the galaxy, as the evil Galactic Empire tightens its grip of power from world to world.  As the series begins, Imperial forces have occupied a remote planet, ruling with an iron fist and ruining the lives of its people.  The clever and motley crew of the starship Ghost is amongst a select few who are brave enough to stand against the Empire. Together, this ragtag group will face threatening new villains, encounter colorful adversaries, embark on thrilling adventures and become heroes with the power to ignite a rebellion.
Scheduled to premiere in the fall as a one-hour special telecast on Disney Channel, it will be followed by a series on Disney XD channels around the world.