'Outlander' Trailer: Ron Moore's New Show Looks Like A Modern 'Brigadoon' For TV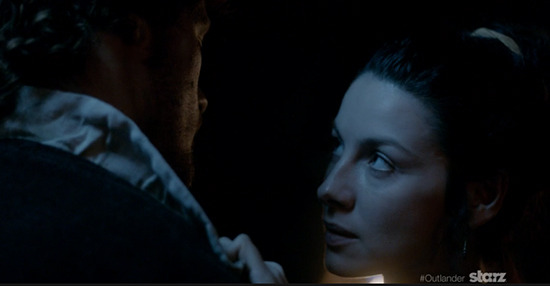 Battlestar Galactica revamp mastermind Ron Moore has one show, Helix, on the air now, and another premiering later this year. The upcoming one is Outlander, which adapts Diana Gabaldon's series of novels about World War II nurse Claire Randall (Caitriona Balfe) who finds herself bounced back in time to 18th century Scotland. It's a bit like Brigadoon, but with a more modern air of romance and violence. A new Outlander trailer has hit, and you can get a taste of the Starz show below.
The last trailer mainly introduced the nurse and the core of her plight. This one is a bit longer, with a few more details, but
Outlander premieres this Summer on Starz; there is no air date just yet.
The "Outlander" series spans the genres of romance, science fiction, history, and adventure in one epic tale. The series, adapted from Diana Gabaldon's international best-selling books by Ronald D. Moore ("Battlestar Galactica," "Star Trek: Deep Space Nine," "Star Trek: The Next Generation"), is currently filming on location in Scotland and is set to premiere on STARZ this Summer. It follows the story of Claire Randall, a married combat nurse from 1945, who is mysteriously swept back in time to 1743. Upon her arrival, she is immediately thrown into an unknown world where her life is threatened. But when she is forced to marry Jamie Fraser, a chivalrous and romantic young Scottish warrior, a passionate relationship is ignited. Now, Claire's heart is torn between two vastly different men in two irreconcilable lives.