Lou Ferrigno Says Solo Hulk Movie Will Follow 'Avengers: Age Of Ultron'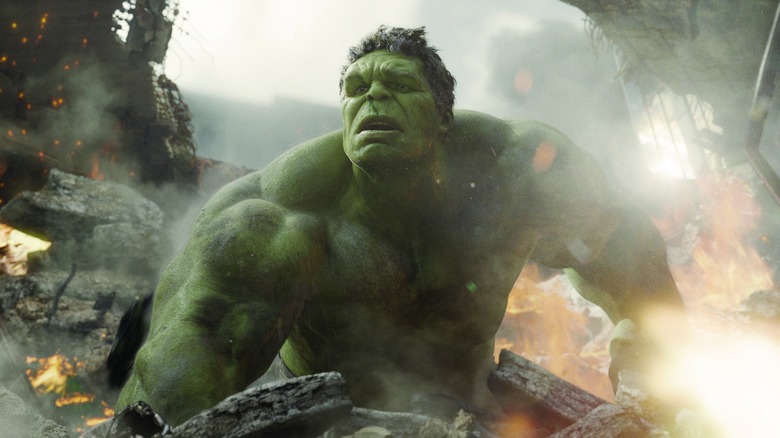 We're back in the same place we seem to land in every few months: with talk of a new solo Hulk movie. With the Hulk appearing in Avengers: Age of Ultron, there's new talk of when the big green guy might show up in a third solo film. Lou Ferrigno, who played the Hulk on television from 1977 to 1982 and voices the current incarnation of the irradiated monster, continues to insist that we'll see another solo Hulk outing as part of Marvel's Phase Three.
Ferrigno has claimed before that another solo Hulk movie is coming, and in a new radio interview he talked up the character and his future. Enthusing that the character "saved the day" in The Avengers, he claimed,
Now because he saved the day they're making another solo Hulk movie after the second Avengers comes out.
As is always the case with an actor providing info on an upcoming film that they aren't producing, don't take this too seriously. (Yet.) Kevin Feige and the other higher-ups at Marvel are the only ones who know what's really going on after Ant-Man. Feige knows fans want more Hulk, but hasn't been ready to divulge when or how he'll appear after the Avengers sequel.
Sure, the idea of doing Planet Hulk, possibly as a Guardians of the Galaxy sequel, is pretty great. But there's no confirmation of any plan at this point. While Marvel seems to have a great set of plans overall, choosing a way to deal with Hulk outside the confines of an Avengers film seems to be the one thing they haven't sorted out yet. But there's a lot we don't know — Ferrigno could be correct in the long run.
Avengers: Age of Ultron, at least, is set to open on May 1, 2015. Mark Ruffalo reprises the role of Bruce Banner, and is mo-capping the Hulk's physical performance, while Ferrigno is voicing the character in his hulked-out form.