Seth Rogen Offers Status Updates On 'The Room,' 'Console Wars,' 'Preacher' And Kevin Hart Comedy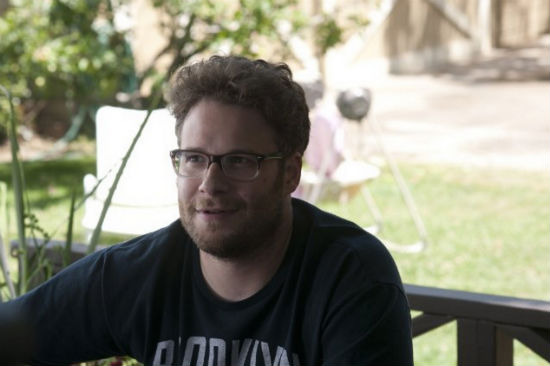 When you're one of the most popular comedic stars in the world, things tend to get a bit busy. Right now Seth Rogen is promoting the hilarious Neighbors, which opens May 9. He then has to finish his second co-directorial gig, The Interview, out in October. He's also working on an animated film called Sausage Party, and his second film with director Jonathan Levine and co-star Joseph Gordon-Levitt was just slotted for a December 2015 release.
That's not the half of it. While those are the next three things immediately on Rogen's schedule, he's also simultaneously developing numerous other projects. We asked Rogen about the most anticipated of his upcoming projects, and have the updates below. He told us how post on The Interview is going, how far along the Preacher TV show is, a bit more about this buddy cop comedy with Kevin Hart, as well as the Nintendo vs. Sega film Console Wars and James Franco's film about Tommy Wiseau's The Room. Read quotes about Seth Rogen upcoming movies below.
Here are Rogen's updates on his new films. You can read the rest of the interview, where we talked about Neighbors, Zac Efron, and his comedic legacy, next week.
The Interview: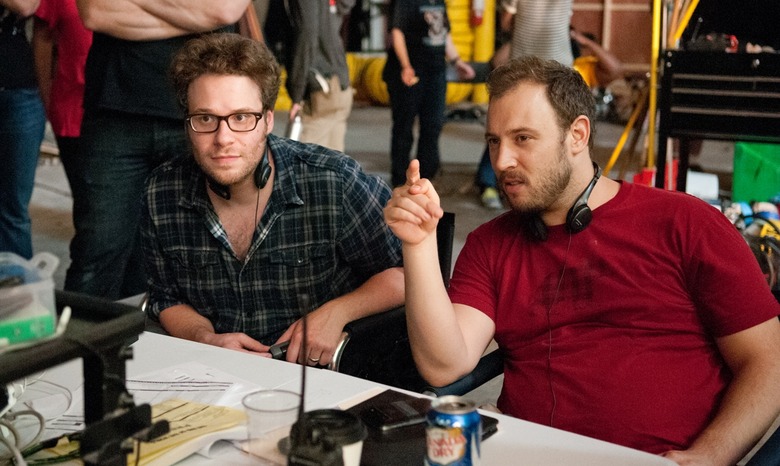 It honestly might be my favorite thing we've ever made. It's totally crazy and insane and it feels oddly smarter than some of our other movies maybe. I'm very proud of how it looks, I think visually we took a major leap forward. And we've been testing it and audiences have been really, really, really digging it. I'm psyched about it.
Preacher: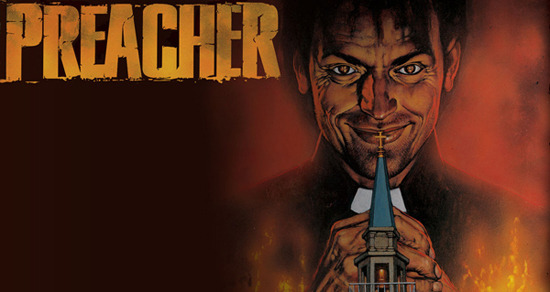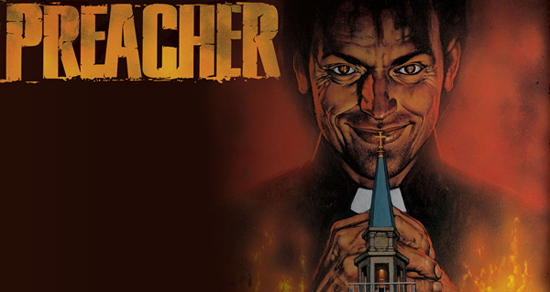 Me and Evan are writing it write now with the help of Sam Catlin and we've come up with a lot of incredibly crazy ideas. [Laughs] It's a fun thing to riff on and talk about. We're definitely trying to expand on some of the ideas in the comic and make it that...we love most of the main cornerstones of the comic but we're trying to make it that even if you've read the comic you should not know exactly what to expect from the TV show.
Kevin Hart/Nicholas Stoller comedy: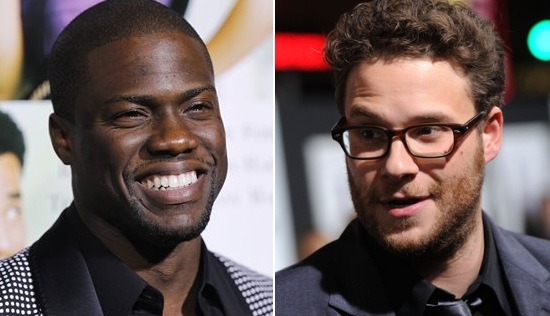 That they're rewriting right now. It's such an awesome idea. My friend Rodney [Rothman] came up with it; we were working on Undeclared I think is when he first mentioned it. It's a period movie about the first black cop and white cop who ever teamed up, basically. And they go undercover on the jazz scene to try and arrest jazz musicians for smoking weed. And there's a chance we'd shoot that after the Christmas movie.
Console Wars: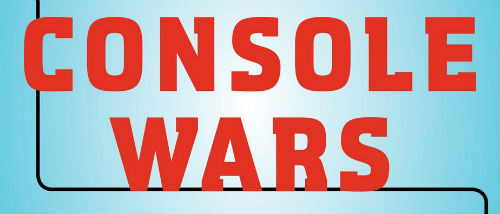 We are producing right now, also, a documentary on it and the book just came out written by Blake [J. Harris]. So me and Evan are starting to work on the screenplay for the movie of that. We're still kind of wrapping our heads around the emotional side of the story. But I think it's going to be interesting.
The Disaster Artist, behind the scenes of The Room: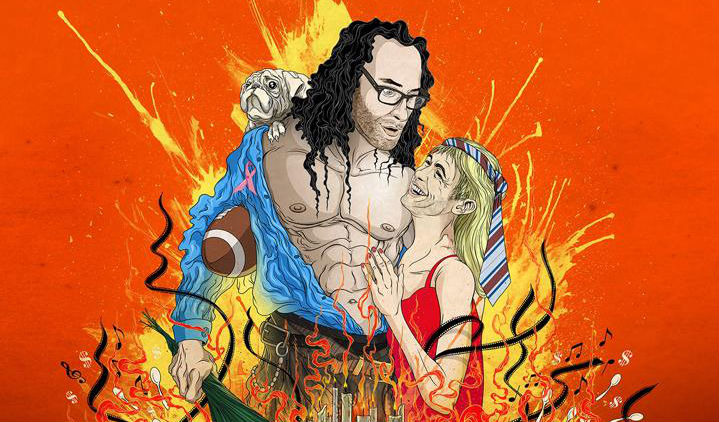 The Room movie I think we just hired two writers on. I'm not sure their deal is closed but they're very exciting, well-known writers that will make the movie incredibly awesome. It's been really fun to work on that movie too. The book is so crazy and we've been a fan of [The Room] for so long. And if anyone is weird enough to pull it off, it's James Franco.
Next see Rogen in Neighbors and check back this week for more on that film from him and director Nicholas Stoller.