Time-Traveling 'Terminator: Genesis' Adds Time Lord Matt Smith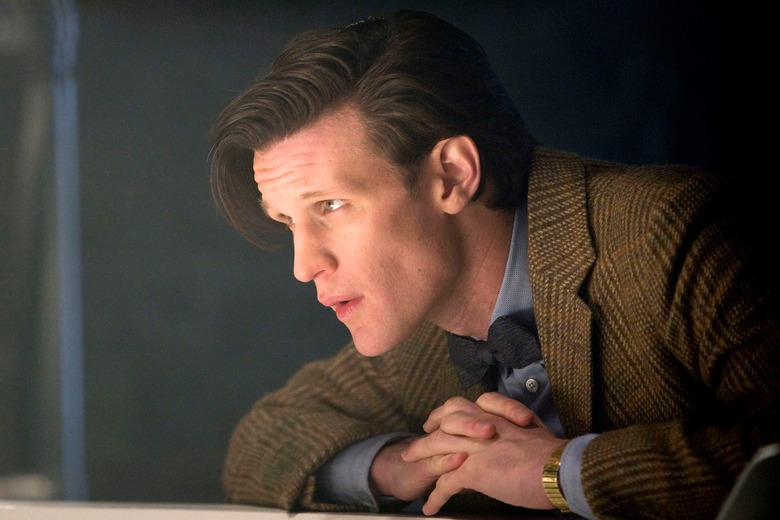 How appropriate that the time-jumping Terminator: Genesis should get a visit from a real live Time Lord. Matt Smith has just boarded the cast of the upcoming sci-fi sequel in a "major" role.
The former Doctor Who lead joins previously cast stars Emilia Clarke, Jason Clarke, Jai Courtney, and, of course, Arnold Schwarzenegger. More details after the jump.
We don't have a TARDIS, but we do have a Time Lord: we're pleased to welcome Matt Smith to the cast of #Terminator.

— Skydance (@Skydance) May 2, 2014


Deadline reports that it's a big part that'll get bigger in the second and third installments of the new Terminator trilogy. However, details on his character are still scarce.
For that matter, most of the plot is being kept under wraps for now. Tonally, it's said to have "the exact same feel" as Terminator 2: Judgment Day, with "hardcore" (but possibly not R-rated) action.
The script, by Laeta Kalogridis and Patrick Lussier, will weave together various plot elements from throughout the series, even revisiting some key moments from other films.
We know there'll be lots of time travel involved, and Schwarzenegger has indicated that it'll feature a younger version of the T-800.
Terminator deals a lot with time travel, so there will be a younger T-800, and then what that model does later on when it gets reprogrammed, and who gets ahold of him.
Smith is most famous for playing the Eleventh Doctor on three seasons (I'm sorry, that's "series" for you Brits) of Doctor Who. He made his last appearance as the Doctor on the 2013 Christmas special "The Time of the Doctor."
Since leaving the series, he's shot a role in Ryan Gosling's directorial debut Lost River, which premieres at Cannes later this month. Smith has also played Patrick Bateman in a British stage adaptation of American Psycho.
Alan Taylor is shooting Terminator: Genesis now for a July 1, 2015 release. J.K. Simmons, Dayo Okeniyi, Byung-hun Lee, Sandrine Holt, and Michael Gladis also star.