Cool Stuff: 'The Shining' Inspired Mondo 237 Clothing Line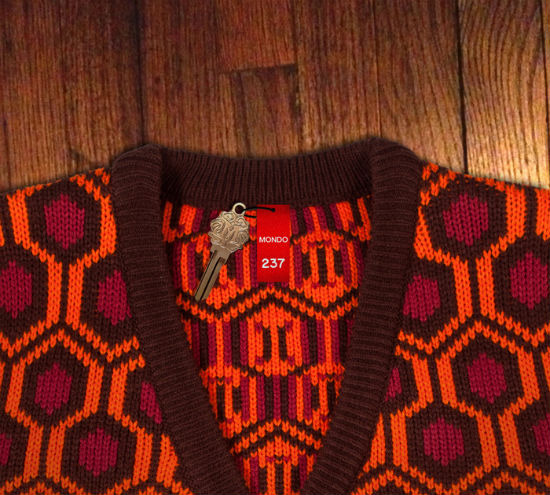 From posters and records to VHS videos, Mondo has their hands in everything. But new fans might forget where the company got their start – in clothing. Their website isn't "Mondo Posters" after all,  it's "Mondo Tees." And though they release a few t-shirts here and there, that aspect of the business has gone pretty quiet. But today they've diving back in big time.
The company has just announced the Mondo 237 collection. It's a series of sweaters, accessories and household products based on the carpet design of the Overlook Hotel in Stanley Kubrick's The Shining, which was recently featured in the poster for the documentary Room 237. Check out all the images below.
Mondo premiered the images on their website and everything is available for pre-order right now at this link. Here are the products.
I'm strongly considering that cardigan. What about you?