Help Make This Awesome 'Jaws' LEGO Set Happen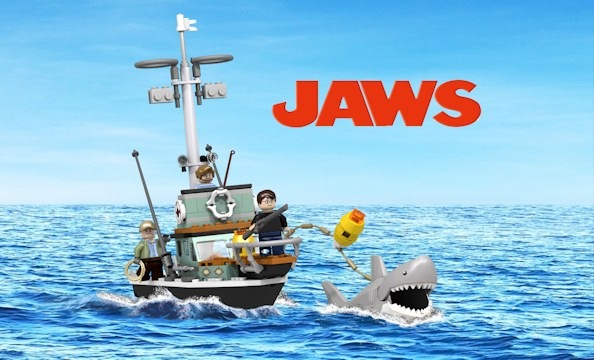 How can you help make this awesome Jaws LEGO Set a reality?
We've posted about LEGO Cuusoo in the past. The platform, now renamed LEGO Ideas, was most famously responsible for making the Back to the Future Delorean time machine LEGO set that was released last year. The way it works, LEGO fanatics submit their LEGO creations and the LEGO Ideas community can support an idea. If a project gets 10,000 or more supporters, the LEGO idea gets qualified for review. At that point, the LEGO Review Board chooses which projects become new LEGO sets. Aside from the Back to the Future build, other sets voted into production include a LEGO mincraft set, the Mars Science Laboratory Curiosity Rover, and the asteroid exploration spacecraft HAYABUSA.
The Jaws Orca LEGO set was designed and submitted by tjspencer1. The set includes a LEGO build of the famous boat from Steven Spielberg's summer classic, along with 3 minifigures: Martin Brody, Matt Hooper and Sam Quint. And what would a JAWS LEGO set be without a 'Bruce' the shark figure? Check out more photos and information after the jump. The project currently has about 500 votes. Join the LEGO Ideas community and support this project to help make it happen.
Jaws LEGO Set Photos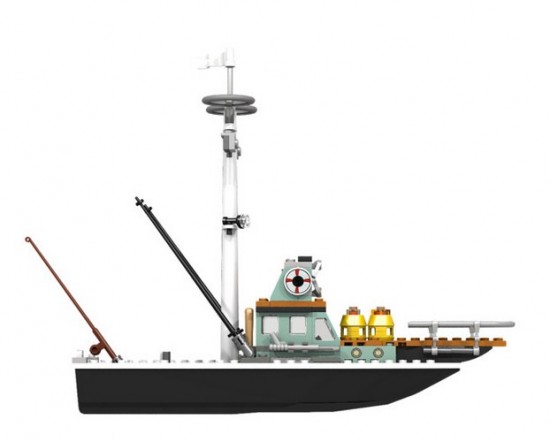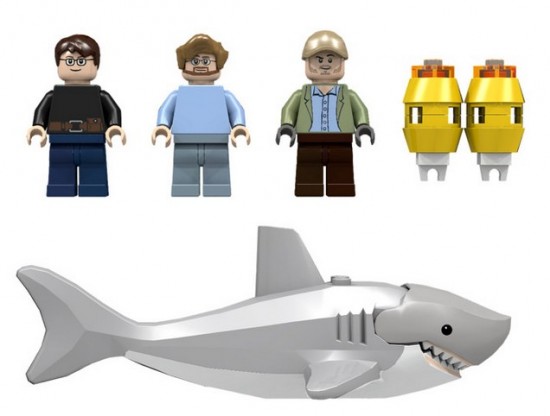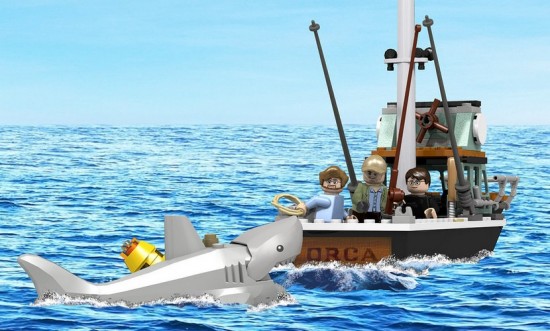 Here is a note on the project from the project creator tjspencer1:
In celebration of one of my all time favorite films I bring you this action packed Lego set based on the Steven Spielberg classic 'JAWS'. Recreate some of the most iconic scenes from the movie. For years I have had a deep fear of, and interest in, sharks. I would love a percentage of any profits to go to Shark Savers to conserve this amazing animal. Since the book & films release understanding the importance of marine conservation has become widely publicized and supported. However, the oceans are still losing vital species and habitats at an alarming rate. We have the power to change this. With your vote, my aim is to bring much needed awareness to the ever concerning plight of our marine environment and offer an exciting fan collectable. Bath time will never be the same again!!!