Kristin Chenoweth Is Maleficent In Disney Channel's 'Descendants'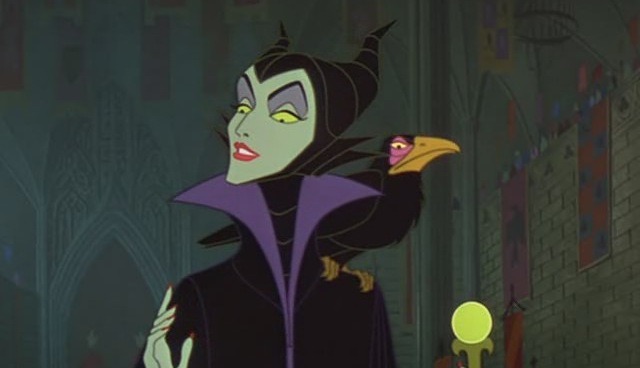 The Mistress of All Evil will be coming to us in live-action form next year — and no, it won't be for a sequel to Angelina Jolie's Maleficent.
Kristen Chenoweth has been cast as the iconic villainess in Descendants, a Disney Channel Original Movie about the teenage offspring of classic fairy tale characters. Hit the jump for more details on the project.
Chenoweth's Maleficent will be butting heads with her daughter Mal, played by budding Disney star Dove Cameron. Also among the cast are Booboo Stewart (X-Men: Days of Future Past) as Jafar's son Jay; Cameron Boyce (Grown Ups 2) as Cruella De Vil's son Carlos; Sofia Carson as the Evil Queen's daughter Evvie; and Mitchell Hope as Belle and the Beast's son Ben.
It goes without saying that Descendants is a very different project from Maleficent, and we imagine Chenoweth's Maleficent won't be much like Jolie's, either. Chenoweth already has some experience with reinvented fairy tales, having originated the role of Glinda in Broadway's Wizard of Oz retelling show Wicked.
Kenny Ortega (High School Musical) is directing Descendants, from a script by Josann McGibbon and Sara Parriott. Shooting will begin in May for a 2015 release. Here's the official plot description:
In a present day idyllic kingdom, the benevolent teenaged son of the King and Queen (Beast and Belle from Disney's iconic Beauty and the Beast) is poised to take the throne. His first proclamation: offer a chance at redemption to the trouble-making offspring of Cruella De Vil, Maleficent, the Evil Queen and Jafar who have been imprisoned on a forbidden island with all the other villains, sidekicks, evil step-mothers and step-sisters. These villainous descendants (Carlos, Mal, Evvie and Jay, respectively) are allowed into the kingdom to attend prep school alongside the offspring of iconic Disney heroes including Fairy Godmother, Sleeping Beauty, Rapunzel and Mulan. However, the evil teens face a dilemma. Should they follow in their nefarious parents' footsteps and help all the villains regain power or embrace their innate goodness and save the kingdom?