New 'X-Men: Days Of Future Past' Clip Explains Why Xavier Can Walk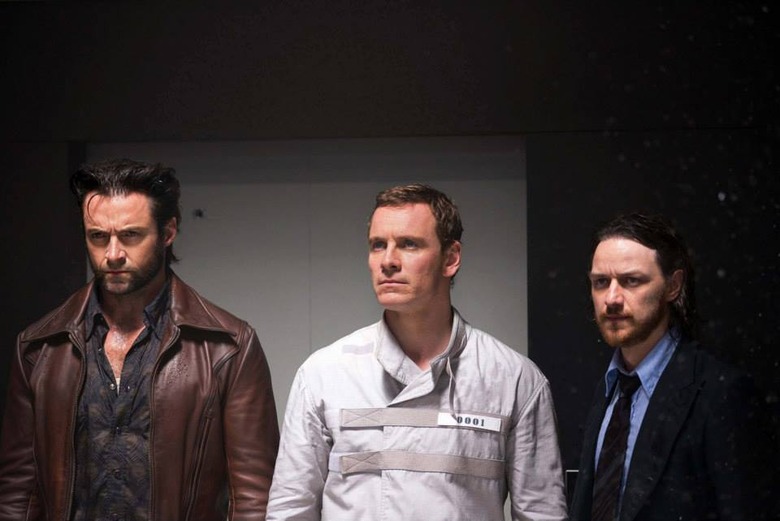 Fans are sure to have many questions after they see Bryan Singer's X-Men: Days of Future Past, but one they have going in can now be answered. At the end of Matthew Vaughn's X-Men: First Class, Magneto (Michael Fassbender) sends a bullet into the spine of Charles Xavier (James McAvoy). We then see Charles in a wheelchair, and we know  he stays there for pretty much the rest of his life.
Fast-forward to the first footage from the sequel, Days of Future Past, in which Charles Xavier is walking again. How could that be? Well, 20th Century Fox has just released a new clip that explains. The clip also has some fantastic screaming between Magneto and Charles, putting the acting of Fassbender and McAvoy on display. Find out how Xavier can walk below.
Here's the clip from Apple, via Comic Book Movie. Be aware, though: the explanation's not a big spoiler, but it's definitely a spoiler of sorts. So only watch if you're super curious. Or skip the first 10 seconds and watch the rest.
Seems like this is a clip from early in the movie, but late enough for Wolverine to travel back into the past. I'm very interested in seeing how those dynamics develop over the course of the film and how far they go. There seems to be so, so much story and character to fit in here.
X-Men Days of Future Past opens May 23. It's written by Simon Kinberg, directed by Bryan Singer and stars Hugh Jackman, James McAvoy, Michael Fassbender, Jennifer Lawrence, Halle Berry, Anna Paquin, Ellen Page, Peter Dinklage, Patrick Stewart and Ian McKellen.
The ultimate X-Men ensemble fights a war for the survival of the species across two time periods in X-MEN: DAYS OF FUTURE PAST. The beloved characters from the original "X-Men" film trilogy join forces with their younger selves from the past, "X-Men: First Class," in order to change a major historical event and fight in an epic battle that could save our future.