Tim Blake Nelson Joins 'Fantastic Four' As Harvey Elder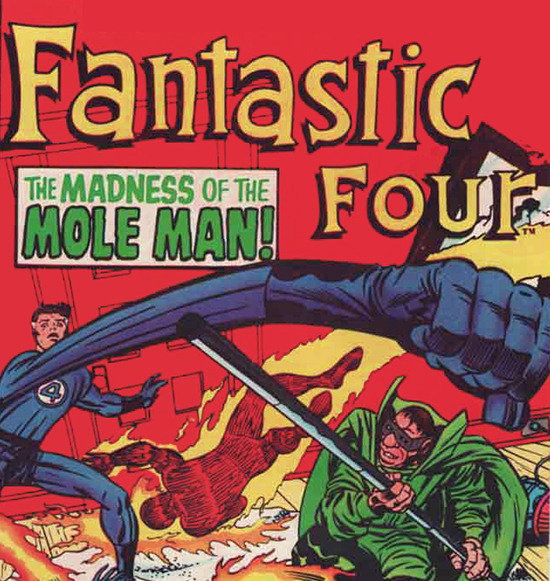 Josh Trank's Fantastic Four already has a central quartet and a badass villain. But now it's getting around to casting some other key characters. Tim Blake Nelson has just joined the superhero saga as Harvey Elder, known in the comics as the Mole Man. Hit the jump for more on what he'll be doing in the franchise.
However, Blake's Elder will not appear as the Mole Man in the upcoming Fantastic Four movie. Instead, his appearance will set up the opportunity for his character to become the villain in a future installment of the franchise. (The character was parodied at the end of The Incredibles as the Underminer.)
Few details have been revealed about the script, written by Jeremy Slater and rewritten by Simon Kinberg. We do know that the film is inspired by the Ultimate Fantastic Four books, meaning that the characters will be a bit younger and will likely have different origins than Stan Lee's original Fantastic Four did.
The heroes are scientist-adventurer Reed Richards a.k.a. Mister Fantastic (Miles Teller), his BFF Ben Grimm a.k.a. The Thing (Jamie Bell), Reed's girlfriend Sue Storm a.k.a. Invisible Woman (Kate Mara), and her brother Johnny Storm a.k.a. Human Torch (Michael B. Jordan). The villain is Victor von Doom, played by Toby Kebbell.
Blake is a character actor who's jumped around between genres over the decades. He isn't completely new to the superhero movie world, having played Samuel Sterns in 2008's The Incredible Hulk.
He was last seen in a pair of James Franco-directed indies, Child of God and As I Lay Dying. He'll soon be seen in Tommy Lee Jones's The Homesman and the crime drama Kill the Messenger with Jeremy Renner.
Fantastic Four opens June 19, 2015.