Hailee Steinfeld Joins 'Pitch Perfect 2;' Elizabeth Banks Discusses The Film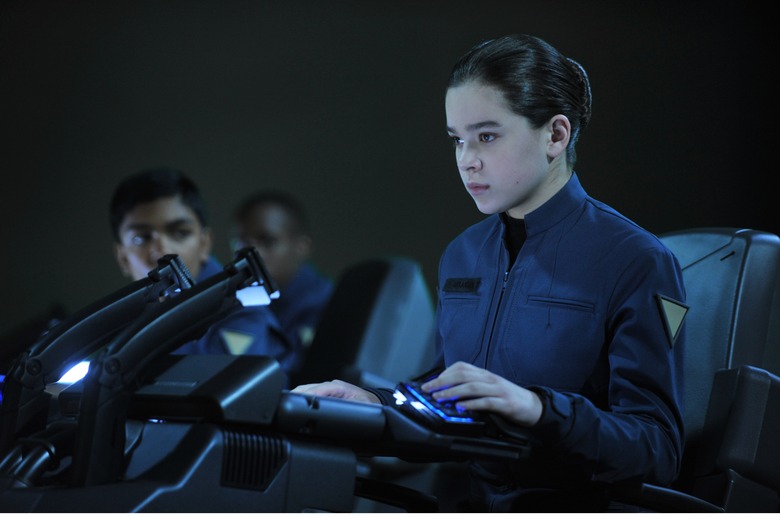 Director Elizabeth Banks is about to sign her first new addition to the cast of 2015's Pitch Perfect 2. Oscar-nominee Hailee Steinfeld is in talks to join the sequel to the 2012 hit in an unspecified role. She'll sing alongside Anna Kendrick, Rebel Wilson, Brittany Snow and the rest of the original cast.
Below, read more about Hailee Steinfeld Pitch Perfect 2, including Banks' comments on the pressures of directing.
Variety broke the news of Steinfeld's casting. There's no word on who, specifically, she'll be playing but at age 17, she'd be the perfect age to play a college freshman.
Banks, who'll also reprise her role as an a capella announcer in the film, will be making her directorial debut with the sequel. In an interview with Cosmopolitan, she talked a bit about the experience and pressure of making this her first film:
We made the first movie, we were like the Little Engine That Could — "I think I can, I think I can" — and I don't think people really knew what we were doing, and now people really love it. It's really beloved. And frankly, all I feel is pressure. I try to only work on things that I feel this passionately about. Directing takes more time and energy; I'm just wearing a few more hats this time around, but I wouldn't be doing it if I didn't feel a hundred percent passionately about it, and I try to do that with most things in my life. I feel very grateful that I'm able to do that with my choices.
Banks wouldn't comment on the music in the film but did say, like the original, "many genres will be represented."
The first Pitch Perfect made over $100 million worldwide and had a very popular soundtrack. It's currently playing on cable and definitely has developed a cult following. That's why Universal slotted the film for a competitive May 15, 2015 release date.