Baz Luhrmann Could Direct Elvis Presley Biopic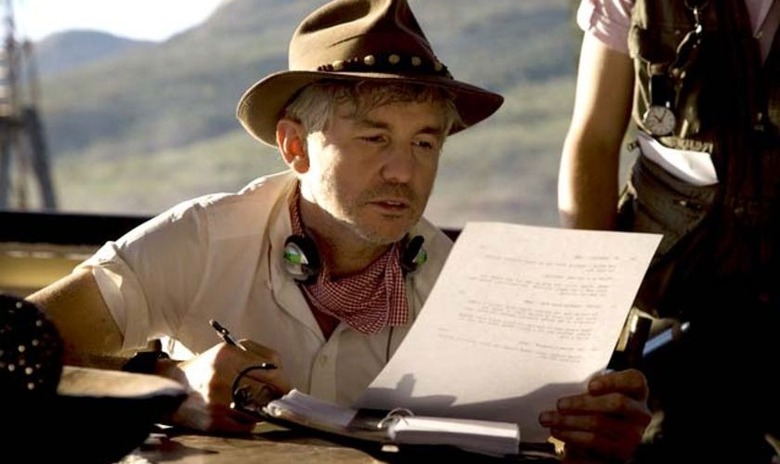 Elvis Presley was one of the greatest showmen in the history of music. Who better to chronicle his story, then, than one of the greatest showmen in the history of film? Baz Luhrmann, the director of Strictly Ballroom, Moulin Rouge, Romeo + Juliet and The Great Gatsby, is in talks to direct an untitled biopic about The King. Kelly Marcel (Terra Nova, Saving Mr. Banks and 50 Shades of Grey) is writing the screenplay for Warner Bros. Read more about the potential Baz Luhrmann Elvis movie below.
The Wrap broke the news of this potential project. Luhrmann's deal hasn't 100% closed, but if and when it does, his Oscar-winning wife Catherine Martin will do the production and costume design.
Marcel is currently writing the script, but there's no word exactly what part of Presley's life would be dramatized. There are a ton of other films in development about the King, but while most of those are based on books and focused on certain parts of his life, this one is believed to be wholly original.
What is known is that Warner Bros. has secured the rights to "all musical components in Presley's catalog for this project."
Luhrmann is coming off The Great Gatsby which was, by far, the biggest financial success of his career. That certainly gives him great options, and leeway to make precisely the film he wants to make. One would imagine any filmmaker with Luhrmann's visual sensibilities and wide-ranging musical interests would salivate over the King.
The other two films that are, or at least recently were, in development about Presley are Growing up Graceland and Last Train to Memphis. Graceland was based on a book co-written by Elvis' step-brother Conversations With the King: Journals of a Young Apprentice. The rumor was it would follow his spirituality. Memphis is based on a book by Peter Guralnick and will follows Presley from his teenage years up through his blossoming into a rock and roll legend. Fox 2000 has been developing the project for years recently hired director Kevin MacDonald.
It's anyone's guess which film would make it to the big screen first but, if Luhrmann signs, that would be the biggest by far. What do you think of a Baz Luhrmann Elvis movie?