Hugh Jackman 99.9% Sure The Next 'Wolverine' Will Be His Last; Talks Story Ideas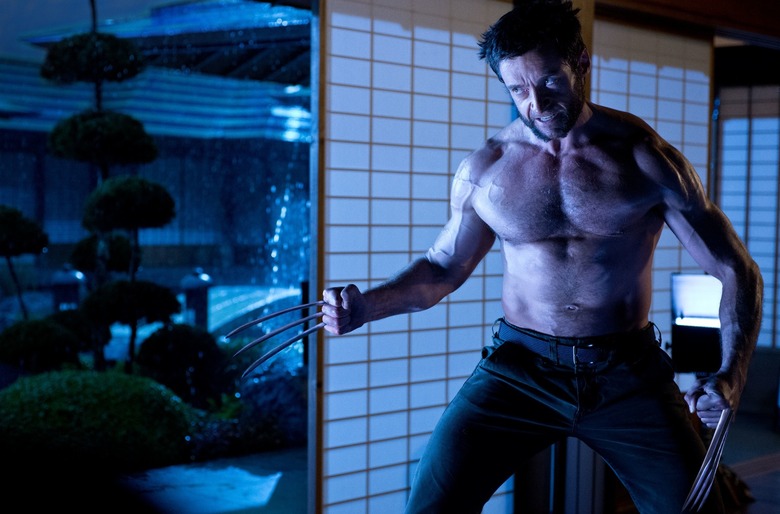 Hugh Jackman has been Wolverine for almost 15 years. He first appeared in Bryan Singer's landmark 2000 film X-Men and continues in the role to this day. He's soon starring in May's X-Men: Days of Future Past. After that, another X-Men film, X-Men Apocalypse,  is already in the works, and then a third Wolverine sequel is a likely prospect. Jackman is expected to appear in both of those yet-to-be-produced films. In a new interview, however, he said he's 99.9 per cent sure by the time he gets to that third Wolverine movie, it would be his last, and that's helping to drive the story. Read more about Hugh Jackman being done with Wolverine below.
Jackman spoke to SFX Magazine about the inevitability of his signature character.
I don't know [what's happening with Wolverine 3 yet]. We're talking it through. I still am very ambitious for the character. And tonally I feel like we corrected the ship with the last one. But I feel we can still go further, in a way. If I did another one I'm 99.9% sure it would be the last, so that will inform what it is for me.
He then said the story would likely not be in Japan, instead going for a "different visual palette," and mentioned what stories they are looking at:
Well, of course we're looking at Old Man Logan, because that may be the only option left at this point! [laughs] We are looking at a lot of different storylines. No one has jumped out. You can tell from my answer that we're still working it out. I'm working with Jim Mangold, which is exciting. Jim came on board The Wolverine after Darren [Aronofsky] left, so he inherited it. And of all the things that Jim can do, one of the great things he does is develop scripts. I'm excited to see what we can come up with, but I haven't signed on signed on. I'm genuinely at that point where unless it's better than the last one I'm not going to do it.
The reporter then asked the logical question. What if the script is JUST as good, but not better, than the last one:
Hm. I don't know if that will get me across the line, man. I think it has to be better. I can still see where we can improve on the last one. I love the intimacy of that story, I liked the small stuff, I liked that it was a little unexpected. I don't want to get into specifics, because it just upsets people, but there are certain parts of that story where I felt we were predictable. And I don't think you need to do that with Wolverine. What's exciting is that you can make it a more interior story, and people actually prefer that. And that was good to show and convince everyone – especially everyone who greenlights the movies!
The main take away here is just how passionate Jackman is about the character. And he knows he doesn't have to make this movie. He simply wants to make a send-off worthy of the character, or of his version of Wolverine. Then, of course, Fox would likely recast cause you can't continue X-Men movies without Wolverine. Too bad they already used the title "X-Men Origins."
What do you think of the 99% chance Hugh Jackman is done with Wolverine after the next movie?