'Assassin's Creed' Movie To Be Directed By Justin Kurzel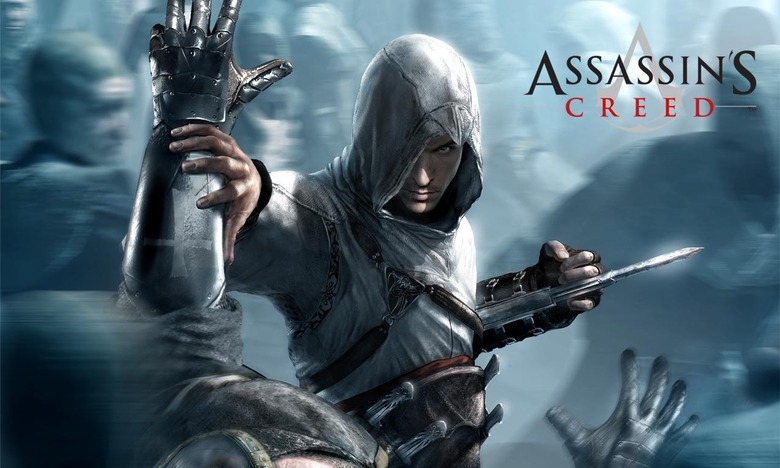 Since landing the starring role in Assassin's Creed back in 2012, Michael Fassbender has kept himself busy with lots of other movies. Now one of those projects may have helped Assassin's Creed find a director.
Fassbender's Macbeth helmer Justin Kurzel has reportedly been tapped to direct Assassin's Creed, Ubisoft and New Regency's live-action adaptation of the popular video game series. Hit the jump for all the latest dirt on the film.
But today, Variety reports that Kurzel is the one in talks. While he's not as well known as some of the other options, he has the advantage of knowing the star. Fassbender was instrumental in the hiring, as he lobbied to get Kurzel on board.
Kurzel is an Australian film director whose only previous feature was 2011's The Snowtown Murders. The fact-based crime drama was well received, and he was able to follow it up with a high-profile, star-studded adaptation of Macbeth. He's now putting the finishing touches on that film, which opens next year and stars Fassbender and Marion Cotillard.
Assassin's Creed will star Fassbender as a bartender who's descended from a long line of assassins. He's kidnapped by a secretive organization that wants him to access his ancestors' memories and collect ancient artifacts by using a device called the Animus. Michael Lesslie and Scott Frank are among those who've worked on the script.
The news about Kurzel comes not long after another Ubisoft picture, Splinter Cell, got Doug Liman on board to direct. Video game adaptations don't have the best reputation, but the way these movies are shaping up, that could be changing very soon.
Assassin's Creed is scheduled to open August 7, 2015.