Mondo Reveals Two Vinyl Releases Of John Williams' 'Jurassic Park' Score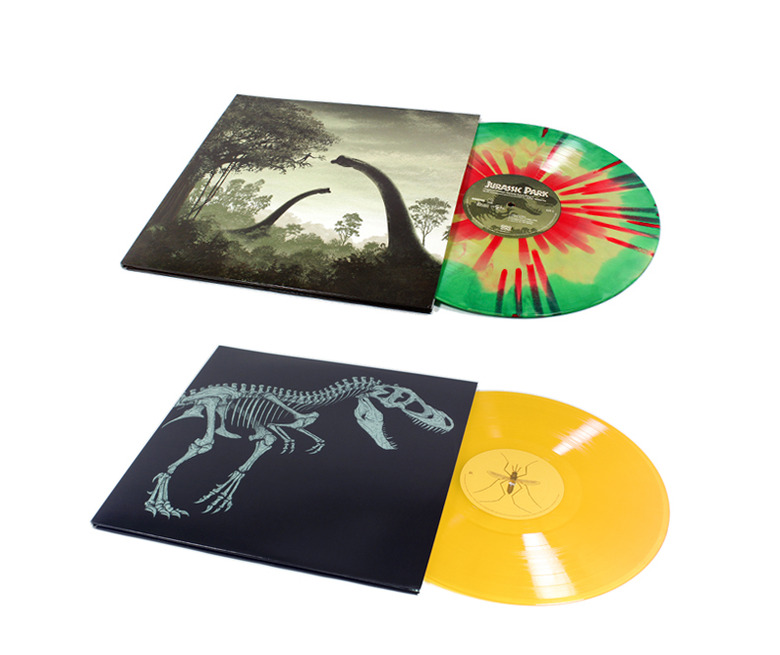 John Williams has written multiple iconic scores in his time, and one of the best is getting the Mondo Vinyl treatment. Mondo just revealed they'll release two different versions of Jurassic Park, one featuring artwork by JC Richard and another by Dan McCarthy. Both editions, limited to 500 a pieces, will cost $35 and go on sale June 11, almost exactly one year out from the release of Colin Trevorrow's Jurassic World.
Below, check out the full track list and artwork from each Jurassic Park vinyl edition.
Here's the full track list followed by galleries of both editions.
01) Opening Titles
02) Theme From Jurassic Park
03) Incident At Isla Nublar
04) Journey To The Island
05) The Raptor Attack
06) Hatching Baby Raptor
07) Welcome to Jurassic Park
08) My Friend, The Brachiosaurus
09) Dennis Steals The Embryo
10) A Tree For My Bed
11) High-Wire Stunts
12) Remembering Petticoat Lane
13) Jurassic Park Gate
14) Eye To Eye
15) T-Rex Rescue & Finale
16) End Credits
Dan McCarthy version
And here's the full press release. Pretty awesome stuff, huh?
Mondo is excited to announce the release of John Williams' iconic Original Motion Picture Soundtrack for Jurassic Park, remastered for vinyl with gorgeous artwork for two packaging variations from artist JC Richard and a limited edition vinyl from artist Dan McCarthy (1,000 copies). The vinyl releases will be for sale only at MondoTees.com on June 11, 2014.
Jurassic Park occupies a rare place in the hearts of film fans worldwide. It's one of the few seminal films that almost everyone can recall seeing in the theater for the first time in perfect detail. It's a movie that fires on all cylinders – from the amazing sense of adventure, a realistic world of tomorrow, awe-inspiring special effects and of course one of the greatest scores that has ever been created. "There are few films where the experience of watching the film is matched only by experience of listening to it, and Jurassic Park is one of those rare films," said Mondo Creative Director Justin Ishmael.
Version A
Original Motion Picture Soundtrack
Music Composed and Conducted by John Williams
Artwork by JC Richard
2XLP P pressed on 180 gram Black Vinyl, with randomly inserted Dilophosaurus variant.
$35
Version B
Original Motion Picture Soundtrack
Music Composed and Conducted by John Williams
Artwork by Dan McCarthy
Limited to 1,000 copies
2XLP pressed on 180 gram Amber vinyl.
$35
The Jurassic Park vinyl soundtrack release continues Mondo's commitment to crafting beautiful packaging for scores they love and adds to an impressive collection that now includes Poltergeist, Oblivion, Halloween, Drive, The Omen, Coraline, Paranorman and more with several releases on the horizon for 2014.