Disney/Marvel's 'Big Hero 6' Casts Maya Rudolph And Jamie Chung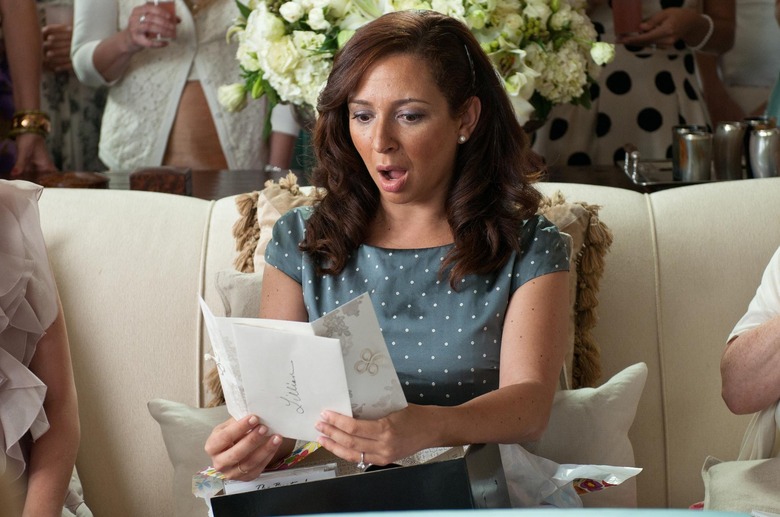 The next big Marvel superhero movie is casting up. Maya Rudolph and Jamie Chung have boarded the cast of Big Hero 6, Disney's animated adaptation of the Marvel comic. The pair join Silicon Valley's T.J. Miller, who confirmed his casting earlier this spring. Get character details and more after the jump.
Miller will play Fred, a quirky comic book fanboy who is able to turn himself into a giant lizard creature called Fredzilla. Chung is voicing Go Go Tomago, a hotheaded bike messenger who can turn herself into a ball of energy.
TheWrap reported on Rudolph's casting. She's said to be playing one of the lead roles, but it's unclear which one. Perhaps she'll voice Honey Lemon, a barista with the ability to pull anything out of her purse. (That power is cooler than it sounds — in the comics, said purse is connected to another dimension.) Or maybe Rudolph is playing a character we don't know about yet — a villain, perhaps?
Rudolph, Chung, and Miller should be joined soon by other notable names, though you may not recognize all of them if you're over a certain age. The youth-skewing film is expected to feature a youth-skewing cast.
Rudolph has plenty of experience with voice work. Earlier this year, she had a role in Universal's The Nut Job, and last summer she lent her voice to Fox's Turbo. Her next non-animated movie appearance will be in this winter's Inherent Vice, directed by her husband Paul Thomas Anderson.
Don Hall and Chris Williams are directing Big Hero 6, which opens November 7.