'In Your Eyes' Trailer: Is The New Joss Whedon Movie Worth Your $5?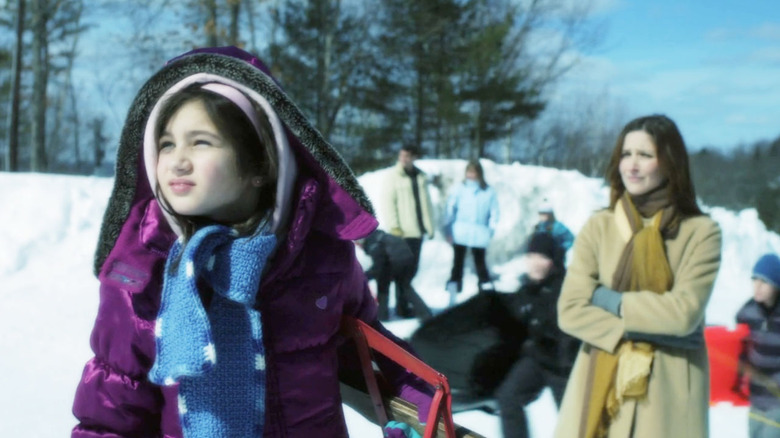 You've seen the first three minutes and read our review. But if you're still struggling to make up your mind about whether or not In Your Eyes is worth your $5, the first official trailer should help you make up your mind.
Scripted by Joss Whedon and directed by Brin Hill, the indie romance follows two very attractive strangers on opposite sides of the country. Michael Stahl-David is Dylan, an ex-con trying to make ends meet in New Mexico; Zoe Kazan plays Rebecca, a bored housewife in New England. When they realize they share a psychic link, they strike up a friendship that develops into something more.
Watch the In Your Eyes trailer after the jump.
In Your Eyes debuted at Tribeca last weekend, and then immediately became available for streaming via Vimeo. The movie currently costs $5 to rent for a 72-hour period, during which you can watch it as many times as you want. So financially, it's a great deal. But the trailer above should help you discern whether it's also a good use of your time.
You can read my full review to get all my thoughts on the matter, but short version is that I found In Your Eyes to be, exactly as promised, "Joss Whedon does Nicholas Sparks." It's sweet and pretty and unabashedly romantic, but it lacks the depth, complexity, and wit that makes Whedon's work really shine. Diehard romantics and Whedon completists will want to seek this out; everyone else, in my opinion, can take it or leave it.
Still, it's not a bad sophomore effort from Hill, whose only previous feature directing effort was Ball Don't Lie, a sports drama from 2008. Mark Feuerstein, Nikki Reed, Jennifer Grey, and Steve Howey also star in In Your Eyes.