Sequel Bits: 'Mission: Impossible 5', 'Dawn Of The Planet Of The Apes', 'Creed', 'Transformers 4'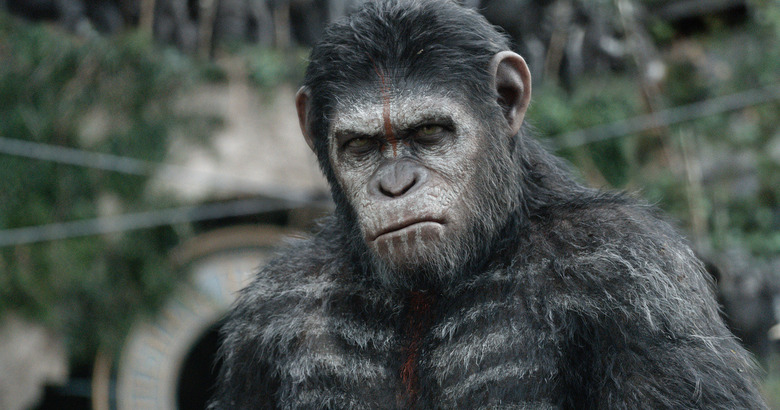 Star Wars Episode VII has dominated the news over the past day or so, but it's certainly not the only sequel in town. After the jump:
Matt Reeves talks Planet of the Apes sequels
Ryan Coogler offers details on the Rocky spinoff Creed
John McTiernan wrote Thomas Crown 2 while in prison
Christopher McQuarrie shares a pic from M:I5 prep
Get an eyeful of Optimus Prime in a new Transformers still
I think there may be more story even before that to be honest with you. Its kind of an epic story, it has a big sweep. [...] How do you get from Caesar and what his world is about to that world? That's a long distance[...] He becomes kind of a mythic character, I think, in the canon of the story and even by the end of this film. [...] When I first got involved they proposed an outline that had them talking much more like they do in the later film and all this stuff was far more advanced and closer to the way things are in Planet of the Apes. And I was like, "Wait a minute, we just came from Rise and the delicious thing about Rise was watching the beginning, and I think that there's more to that beginning. We should take a jump, but we should take the next step. We should watch as this evolution takes place." So for that evolution to get to that place there's a lot of story.
Dawn of the Planet of the Apes opens July 11. [Collider]
That Rocky spinoff Creed is coming along nicely, according to director Ryan Coogler. The Fruitvale Station filmmaker has just turned in the latest draft of the movie, which picks up years after Apollo Creed's bouts with Rocky in the ring. It's a story about family which Coogler says was inspired by his own family.
My dad and I are real close, and we were going through something pretty intense in our relationship around the time I was getting ready to make Fruitvale, and that's how I came up with the idea for Creed. He was a big Rocky fan, and I watched the movies with him.
Coogler added that although he wrote the script with Aaron Covington, Sylvester Stallone contributed as well.
He wrote every Rocky movie there ever was, so although I'm writing the script, I'll definitely talk to him about it. Not only because he invented these characters, but because he'll have to be an actor in the film, so it's talking to him in both ways. Rocky isn't the main character in the story, but he's a major supporting player.
As previously reported, Creed centers on Apollo Creed's privileged grandson (Michael B. Jordan), who asks Rocky Balboa to help him learn how to fight. [THR, Digital Spy]
John McTiernan was recently released from prison, where he'd been serving time for lying under oath during the Anthony Pellicano wiretapping case. And now that he's back out, he's preparing to get back to work — perhaps on a Thomas Crown Affair sequel he wrote while he was incarcerated.
Here's how he describes the plot of his new script Thomas Crown and the Missing Lioness:
Nebuchadnezzar had two lion statues commissioned in 1100BC: a male and a female. Alexander the Great took them when he conquered Persia. Mark Antony had them taken to Rome. Constantine moved them to Constantinople. And at some point the lioness went missing. The movie is about what happens when it turns up at an auction. By the way, it's all bullshit; none of that ever happened.
A sequel to McTiernan's The Thomas Crown Affair has been stuck in development for years with little to show for it. Could McTiernan's idea be the one that finally gets the ball rolling again? [Empire]
Christopher McQuarrie would like to have you know that he is ready for whatever Mission: Impossible 5 throws at him.
The next installment of the long-running action franchise opens December 25, 2015. [Twitter]
Paramount has revealed a new look at Optimus Prime in Transformers: Age of Extinction.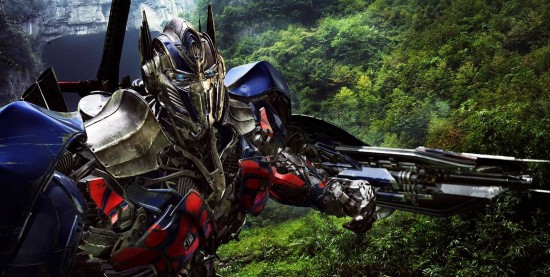 The new Transformers isn't a small film by any standard, but compared to the last two films it's a relative bargain. The production budget for Age of Extinction has been revealed to be around $165 million, compared to $195 million for Dark of the Moon and $200 for Revenge of the Fallen. (The first Transformers cost $150 million.)
So find out what $165 million gets you when Transformers: Age of Extinction opens June 27. [LAT, USA Today via TLAMB]