'Lullaby' Trailer: Garrett Hedlund Faces Death In His Family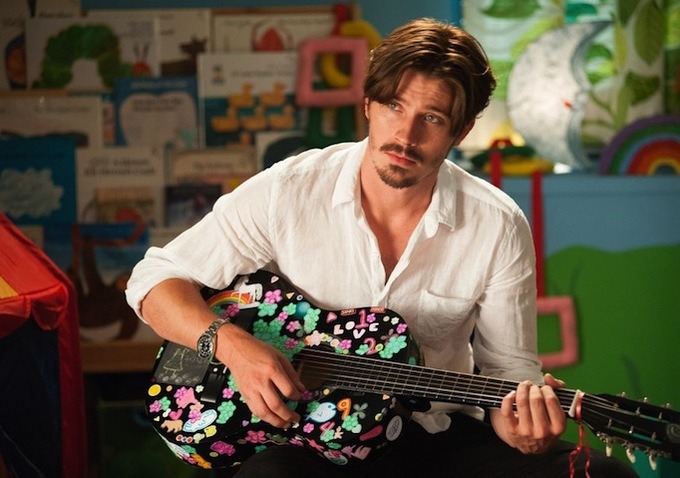 Have you ever sat around pining for a film to double with Country Strong in an evening of music-themed Garrett Hedlund movies that will make you cry your face off? (Or movies that want to make you cry, at least.) The answer to your prayers may have arrived. The Lullaby trailer reveals an indie family drama featuring Hedlund as a guy who finds that his father is going to take himself off life support within 48 hours.
That leaves the family with just a couple days to come to terms with a whole lot of things, most of which is pretty serious, heart-rending stuff. With a cast that also includes Richard Jenkins, Amy Adams, Jessica Brown Findlay, Anne Archer, Terrence Howard, Jennifer Hudson, and Jessica Barden, are a lot of faces to pull you in, should Hedlund not be to your liking. Check out the Lullaby trailer below.
Andrew Levitas wrote and directed this as his feature debut, but it has taken a couple years for Lullaby to secure distribution. That doesn't bode all that well, but there's an audience that will probably fall hard for this; hopefully they'll catch it.
Lullaby opens on June 13. Trailer via The Playlist.
Estranged from his family, Jonathan (Hedlund) discovers his father has decided to take himself off life support in forty-eight hours' time. During this intensely condensed period, a lifetime of drama plays out. Robert (Jenkins) fights a zero sum game to reclaim all that his illness stole from his family. A debate rages on patients' rights and what it truly means to be free. Jonathan reconciles with his father, reconnects with his mother (Archer), sister (Brown-Findlay), and his love (Adams) and reclaims his voice through two unlikely catalysts—a young, wise-beyond-her-years patient (Barden) and a no-nonsense nurse (Hudson). Through this intensely life-affirming prism, an unexpected and powerful journey of love, laughter, and forgiveness unfolds.